This Video Of Kanye West Jamming Out In Economy Class On A Plane Is Everything
8 July 2015, 11:04 | Updated: 8 July 2015, 11:32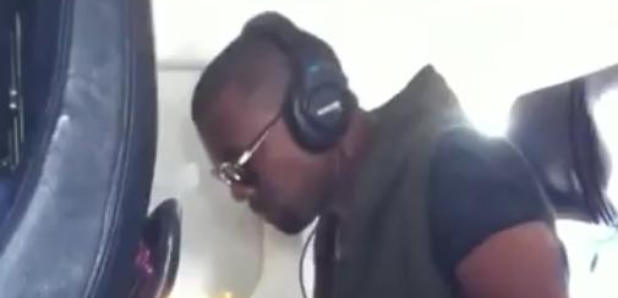 Yeezy making beats all day, everywhere.
"Lock yourself in a room doing 5 beats a day for 3 summers," rapped Kanye on 2004's 'The College Dropout'. His dedication doesn't seem to have wavered since as evidenced by this clip of Yeezy appearing to be making a beat on a plane, reportedly filmed back in 2011.
Kanye making the most fire ass beat on that economy class. pic.twitter.com/ZuyC33RoHV

— Gravez (@GravezMusic) July 6, 2015
In the video, Ye can be seen jamming out on his laptop while seated in economy class on a flight. The air hostess can be heard asking everyone to turn off their electronics before takeoff in the background but we have a feeling Yeezy don't stop for nothing or nobody.
That, however, is nothing compared to this older video of Kanye from 2010 entertaining his fellow passengers with an acapella rendition of his hit 'Gold Digger'.
Let's just hope he doesn't wake up with a bottle next to him.