Kanye West: "I Would Have Voted For Trump" – WATCH
18 November 2016, 11:19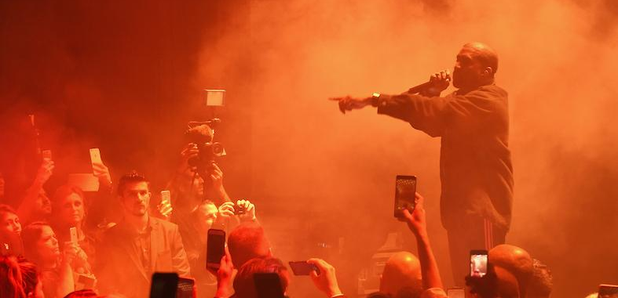 Yeezy has sparked more controversy in the Hip-Hop world.

Kanye West has revealed that he would have voted for Donald Trump in the recent U.S. Presidential elections.

The 'Famous' rapper, who has previously stated his own intention to run for President in 2020, made his political views clear on the California leg of his Saint Pablo tour.

"If I were to have voted, I would have voted for Trump," he said to a mixed reaction from the crowd.

Watch below:

"To black people, stop focussing on racism – this world is racist OK," he continued.

"We live in a racist country!"

Meanwhile, at the show Kanye is also reported to have reaffirmed his intention to run for President in 2020.

"Rappers are philosophers of our now, celebrities are the influencers of our now, just look at the President, he wasn't in politics and won," he apparently said.
"Rappers are philosophers of our now, celebrities are the influencers of our now, just look at the president, he wasn't in politics & won"

— Raptor (@RaptorJesuss) 18 November 2016
Kanye just said he thinks he'll have the experience in 2020 to run for office, I'm dead serious, Kanye just said he's preparing for 2020.

— Raptor (@RaptorJesuss) 18 November 2016
Kanye just announced he's running in 2020 and I just witnessed it live.

— Raptor (@RaptorJesuss) 18 November 2016
"This is my platform and I'm going to talk about the paradigm shift that's happening right now."

— Raptor (@RaptorJesuss) 18 November 2016