Kanye West Helps Rapper He Met On The Street Record Debut Album
20 June 2016, 09:44 | Updated: 20 June 2016, 10:08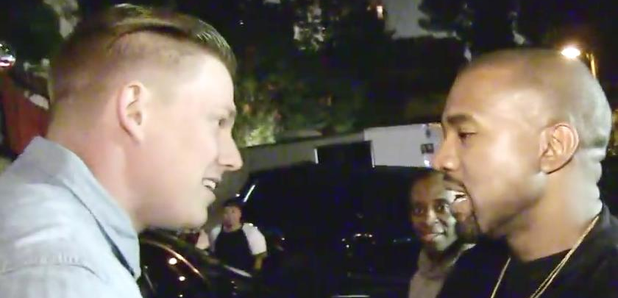 Dreams come true.
Kanye West has helped produce the debut album of a rapper who randomly freestyled for him on the street.
Rapper Cameron Grey, who went viral last year when he stopped Yeezy outside of a club and impressed with a freestyle, had his dreams come true.
According to TMZ, Kanye actually phoned him up following the epic moment and organised studio time for him, as well as hooking Grey up with his Grammy-winning producer Anthony Kilhoffer.
Grey is now set to drop his debut album 'Cocaine Ferrari' – which will reportedly feature a "360-degree virtual reality music experience".
Check out the first song from the album called 'Never About Us' below:
Interestingly, GOOD Music rapper Big Sean was actually signed by Kanye in similar circumstances.
Then-unknown rapper Sean stopped Kanye West while he was on a visit to a US radio station and dropped his best bars for the 'TLOP' hitmaker.