Kim And Kanye Had The Funniest Answer When They Were Asked What Their Favourite Taylor Swift Song Is
29 July 2016, 10:10 | Updated: 29 July 2016, 11:07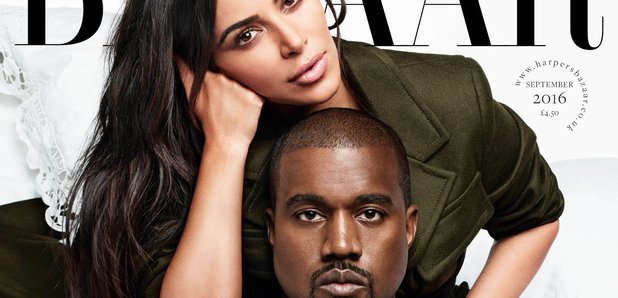 Read the highlights from Kimye's interview with Harper's Bazaar.
Kanye West and Kim Kardashian aren't letting go of any pettiness when it comes to their recent feud with Taylor Swift. In a new interview with Harper's Bazaar, the couple were asked what their favourite Taylor Swift songs were.
Kanye being Kanye could not bring himself to admit a song, saying; "For me? I don't have one", while Kim simply added; "I was such a fan of hers."
Their latest cover shoot saw them team up with fashion designer and photographer Karl Lagerfeld, the photos see them pose on a bed and taking selfies.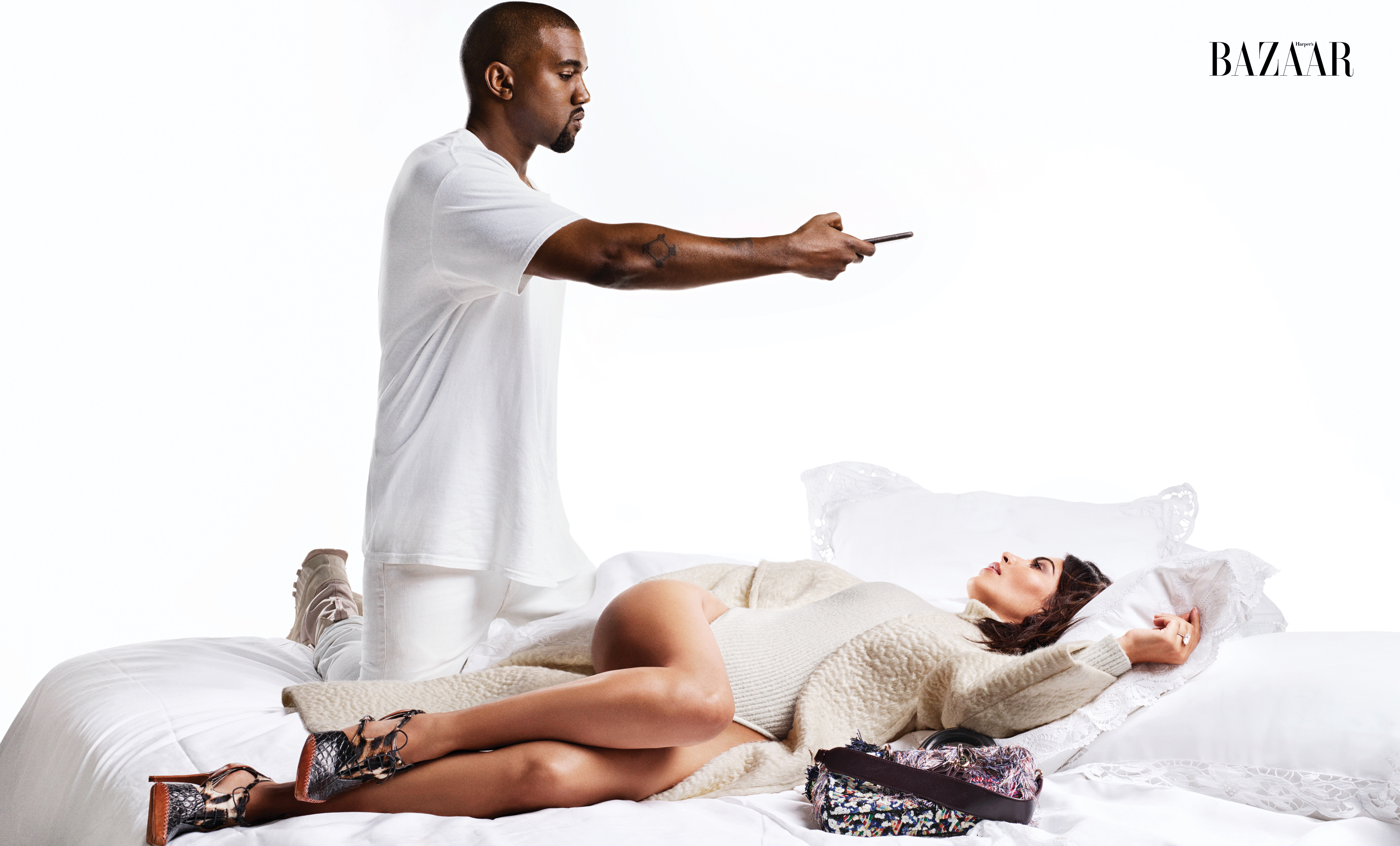 Catch up on more highlights from the interview below:
Favourite song of all time?
Kanye: "All Along the Watchtower." The Jimi Hendrix cover.
Kim: I really like the song "Only One" [West with Paul McCartney].
Favourite body part—your own or Kim's?
Kanye: Is the face a body part? My favourite body part of Kim's: heart.
Kim: Awww, now I have to say the same. But of my own, I like my upper stomach. I just seem to always have abs.When I'm not really pregnant, I have a great two-pack. [Laughs.] And of Kanye's? I have to say his heart. And I've always loved his legs.
Favourite book?
Kim: Embraced by the Light. It's about a woman who passed away during surgery, and she went to heaven, had her experience, and then came back. My dad [Robert Kardashian] would try to get me to read it, and I wouldn't. Then when he passed away, I was cleaning out my room in his house, and I found it. I read it, and it helped me. I felt like my dad was okay.
Kanye: Yeah, I don't have an answer for that.
Celebrity crush when you were young?
Kim: I thought Johnny Depp was so cute when I was younger. Kanye, didn't you like Pam Anderson?
Kanye: Yeah! That's what I would say.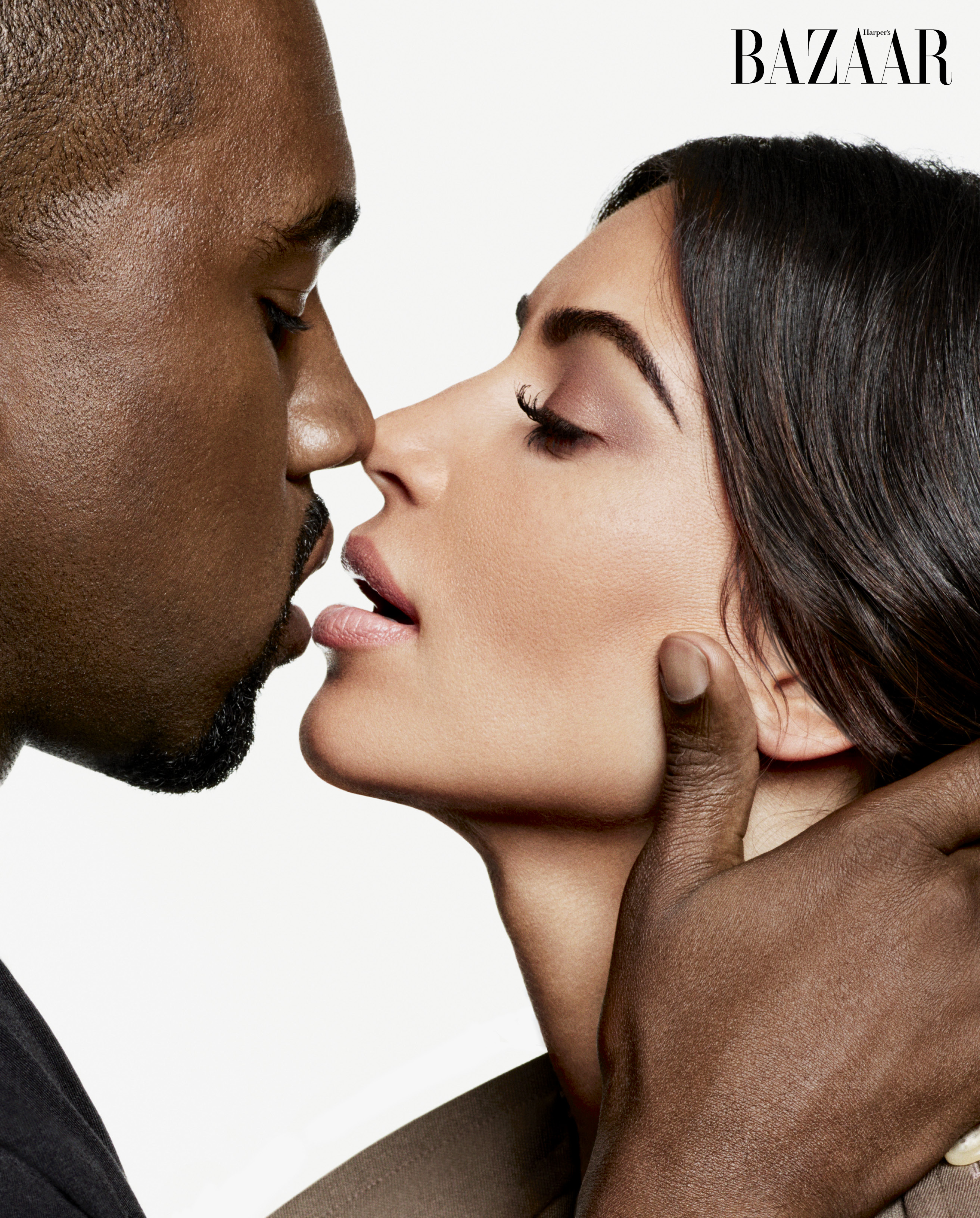 Biggest insecurity?
Kim: I would say looking fat sometimes. I really do take it seriously. I try to do what I can and diet and stay in shape, and it does make me insecure when I'm heavy.
Kanye: I used to have insecurity about my finances, then I announced that I had debt, and now I don't have any insecurities.
Favourite selfie pose?
Kim: I love a selfie in the mirror.
Kanye: I love her nude selfies. Like, I love the ones from the side, the back ones, and the front. I just love seeing her naked; I love nudity. And I love beautiful shapes. I feel like it's almost a Renaissance thing, a painting, a modern version of a painting. I think it's important for Kim to have her figure. To not show it would be like Adele not singing.
Kanye, nude selfies?
Kanye: I used to do nude selfies in my single days.You'd get a good cock shot here and there. [Laughs.] Gotta keep it rock 'n' roll.
How would you like to be remembered?
Kim: I'd like to be remembered as someone who was smart in business, works hard, and can be sexy and a mom. A powerful but still sexy, nonconforming woman. And I would hope that Kanye would be remembered for being smart and sticking to what he believes.
Kanye: Determined. I would say my determination is way higher than my smartness.