Watch A Leaked Video Of 12-Year Old Kanye West Freestyling Back In The 90s
1 March 2016, 10:28 | Updated: 1 March 2016, 10:31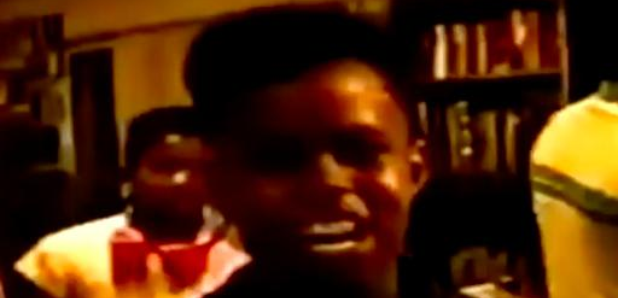 This video of 'Ye freestyling in 1990 is proof he hasn't changed much.
A throwback clip has leaked online appearing to show a very young Kanye West rapping.
Filmed by his mother Donda West, the home video shows a 12-year old Yeezy freestyling for the camera.
Although its difficult to make out a lot of the rap, the young Ye' closes the rap by saying: "Nothing less could come from West!"
Watch the footage below:
This isn't the first throwback video of Kanye West to make its way online. Another shows a young Kanye reciting a poem about Martin Luther King Jnr. at school.
Last week Kanye West announced he's officially started work on his latest album, titled 'Turbo Grafx 16'. The rapper was pictured working in the studio alongside frequent collaborator Kid Cudi.