Kanye West Finally Addresses Drake Beef Rumours - WATCH
22 February 2017, 12:16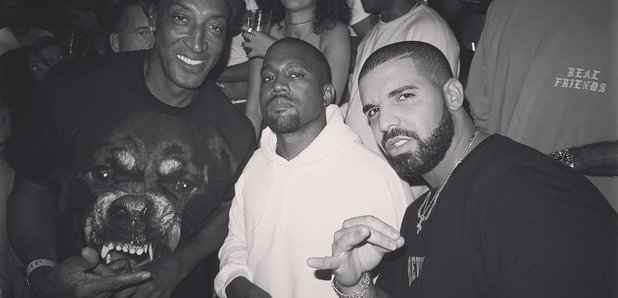 Denies calling Drizzy "overplayed".
Kanye West has denied allegations that he called Drake's music "overplayed".
During a recent interview, Drake called Yeezy out for "publicly sh*tting" on him and DJ Khaled for being on the radio too much.
Drizzy appeared to be referring to Kanye's comments at the end of last year, which saw him mention the 'Hotline Bling' star during an epic rant at one of his Saint Pablo shows.
However, after one paparazzo questioned Yeezy on his comments, he suggested it never happened.
Ye's original comments appeared to take a swipe Drake, arguing that people working in radio couldn't play the music they wanted because they were being paid to play "that bullshit over and over" before referring to Driz.
Drake commented on Kanye's mid-gig rant in his recent interview.
"I think everybody has their own little things going on, I'm not really sure what he's referring to half the time," he said
"Because in the same breath, I went from being… like working on a project with him, to him sorta publicly sh*tting on me and DJ Khaled for being on the radio too much."
In months previous, rumours were flying of the pair collaborating on new music after Kanye confirmed they were working in the studio together.
Since Kanye West and Drake first teased the album on stage at OVO Fest last summer, a series of mysterious billboards began appearing around the US – hinting at a possible G.O.O.D. Music/OVO collaboration.