Kanye West Reacts To Fake 'Nelson Mandela Video', Slams "False Stories"
9 December 2013, 17:43 | Updated: 9 December 2013, 17:49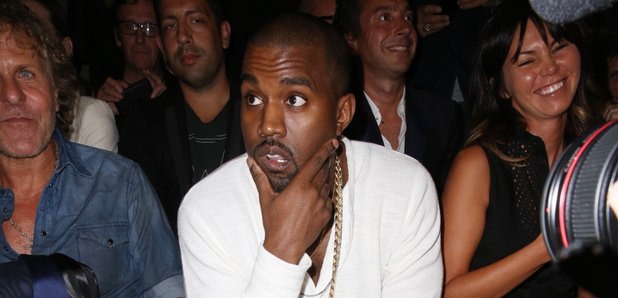 The 'Bound 2' rapper has taken to Twitter to address rumours that he compared himself to the late South African President.
Kanye West has knocked claims that he compared himself to the late Nelson Mandela.
Fans were outraged this week when a story, written by The Daily Current, went viral. It reported that the 'Bound 2' rapper had said: "Mandela was working in South Africa, which has, like what, six people? I started my magic here in the USA and then I took my business global… I liberate minds with my music. That's more important than liberating a few people from apartheid or whatever."
Adding "I'm only 36 years old, and when I look at everything I've accomplished, it's the only comparison that makes any sense. By the time I'm 95, I'm going to be a bigger hero than he ever was."
But it turns out the whole thing was a spoof gone very wrong when fans took the story literally.
Now, for the first time, Kanye has addressed the confusion in a serious of tweets:
Respect to Mandela, his family and his legacy.

— KANYE WEST (@kanyewest) December 9, 2013
Despite recent media reports, I've never said anything to dishonor or trivialize the life or transition of one of the most inspiring leaders

— KANYE WEST (@kanyewest) December 9, 2013
I'd like to address the false stories and noise that have been engineered by the media.

— KANYE WEST (@kanyewest) December 9, 2013
At a young age my mother taught me the importance of his work. Mandela sacrificed his life for the betterment of mankind.

— KANYE WEST (@kanyewest) December 9, 2013
Thank you, Mandela, for your life's work and may it serve as a guiding light to illuminate our future.

— KANYE WEST (@kanyewest) December 9, 2013