Did Kanye West Fake His Famous 'Through The Wire' Car Crash?
16 September 2016, 12:18 | Updated: 16 September 2016, 15:05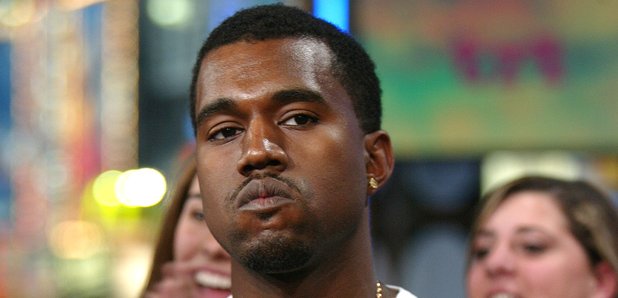 Is Yeezy's origin story a lie?
Kanye West announced himself to the world through his memorable 2003 hit 'Through The Wire'.
Yeezy literally rapped the song through the wire, as his jaw was wired shut because of a tragic car crash in 2002.
However some fans have now began speculating that Kanye West may have sustained his injuries in another way.
Two tweets set off conspiracy theories on social media last night: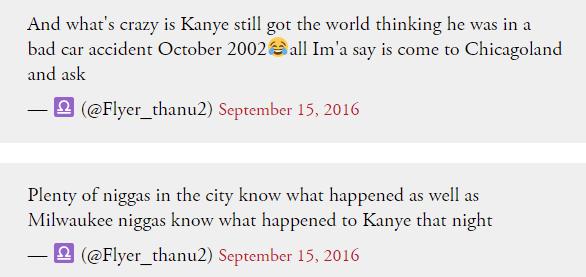 There have also been a number of tweets that vaguely reference Kanye allegedly getting beaten up and having his music stolen at the same time as the accident.
While there is no concrete evidence to back up the claims, Twitter couldn't handle the surprising revelation.
Check out some of the best reactions below:
"Ye, is it true you got beat down in Chicago in October 2002 and used "Through the Wire" to cover it up?"

Kanye:https://t.co/Igbk77g6Vk

— B (@branduhnwalker) September 15, 2016
Dumbass hater: Kanye lied about the accident that inspired Through the Wire
Me: pic.twitter.com/SUPvbw1WM5

— Mike (@afrokamii) September 15, 2016
if 'Through the Wire' is a lie I can't listen to Kanye anymore

— A.P (@dbmhap) September 15, 2016
Absolutely ZERO through the wire slander will be tolerated going forward instant blocks are to be handed out on sight

— ジェイ (@JaylonGilbert) September 15, 2016
Wait are people up saying the car crash that inspired Through the Wire was a lie? I would like to be excused from this narrative.

— Craig Jenkins (@CraigSJ) September 15, 2016
Through The Wire is one of my favorite songs of all time...if that car accident story is fake I might have a nervous breakdown lol

— Bill Gluckman (@iGoBySter) September 15, 2016
Spin Mag have since found an official court document to disprove the theory - showing Kanye West as a defendant in a law suit filed by the other victim of the crash, Miguel Villasana.
Kanye West has yet to respond the rumours.
Listen to 'Through The Wire' below: