Listen To Kanye West's Epic 'SNL' Backstage Meltdown
18 February 2016, 10:02 | Updated: 18 February 2016, 11:08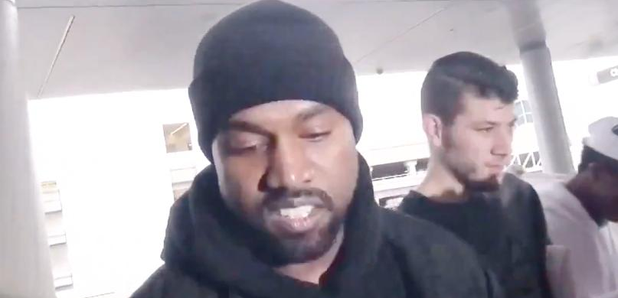 Yeezy wasn't impressed with SNL.
Following Kanye West's show-stopping performance on 'Saturday Night Live', audio has leaked of the rapper having a meltdown backstage.
In the audio released by Page Six, Yeezy calls Taylor Swift a "fake ass" and calls out SNL.
"Look at that s**t. They took my f**ing stage off of 'SNL' without asking me. Now I'm bummed," he says.
"That and Taylor Swift fake ass. Now I ain't gonna do this. We breakin' the motherfu**ing Internet."
Listen to the full clip below:
(Warning: This audio contains strong language that some people may find offensive.)
Kanye was angry because an SNL producer allegedly removed almost half of his stage ahead of his amazing performance of 'Ultra Light Beam' and 'Highlights' with Chance The Rapper, The Dream and more.
According to TMZ, he was so upset that he threatened to walk off until the show's creator Lorne Michaels calmed him down.
Meanwhile, Kanye was in a great mood while talking about Taylor Swift and more, as he was recently spotted at an airport in LA.
The rapper claimed he was all about "positive vibes" and was surprisingly eloquent and composed, following his recent Twitter rants.