Kanye West's Donda Partners With Jay Z's Roc Nation
4 March 2014, 11:17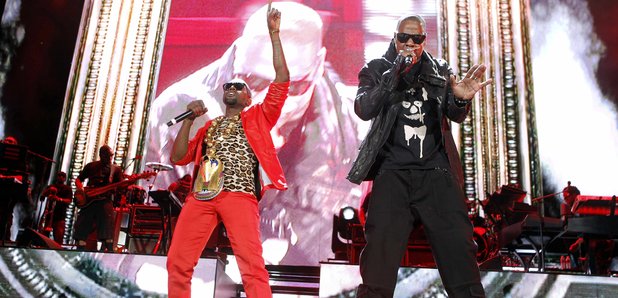 The company behind the album and tour design for Watch The Throne is partnering with Roc Nation.
News has dropped that Kanye West's design and content company Donda has entered into a partnership with Jay Z's Roc Nation.
'Ye launched Donda - named after his late mum - in 2009 when he teamed up with Louis Vuitton on a new trainer collection, and has since worked on album packaging for Lil Wayne's I Am Not A Human Being II, Pusha T's My Name Is My Name and and 2 Chainz Based On A T.R.U Story, as well as the packing for his own Yeezus album and the album packaging and tour design for his and Jay Z's Watch The Throne.
Roc Nation, found in 2008, is a full-service entertainment company that manages artists, songwriters and producers including Rihanna, Rita Ora, J. Cole, Timbaland, etc.
The statement reads: "The partnership will focus on Mr. West's international recording brand and worldwide touring ventures."