Kanye West Denies Using File Sharing Site: "Its Obviously Not My Computer"
7 March 2016, 13:05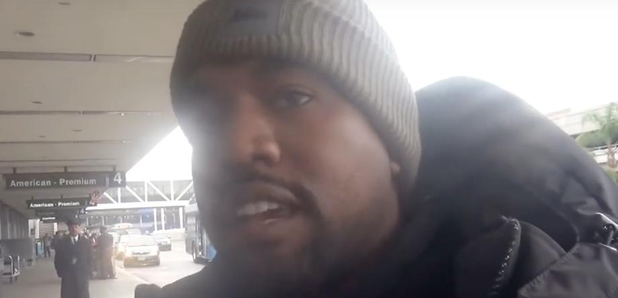 Ye' claims he wanted everyone to see the picture.
Kanye West has denied using an illegal file sharing website to download music.
The rapper recently made headlines after he took a picture that appeared to show file-sharing site Pirate Bay open in a tab on his computer.
However the rapper has now suggested that he wasn't using his own laptop at the time.
"It's funny because it's obviously not my computer," he said.
"I took a picture of it in the studio and then everybody was like, 'Don't put that up. Blah blah blah.'
"I was like, 'Let it go up. Let people…' I mean, no one's… The irony that that was a site that downloaded a million of my albums…"
Watch the full interview below:
Yeezy also spoke to the paparazzi about his beef with Deadmau5, his goals, hypocrisy allegations and The Kardashians.
Meanwhile, Kanye recently released his new album 'The Life Of Pablo', which he promised to keep exclusive on TIDAL.