Daz Dillinger Fires Shots At Kanye West & Kim Kardashian In Explicit Foul-Mouthed Rant
25 September 2018, 16:04
Dillinger waded in on West's beef with Nick Cannon.
Daz Dillinger has come for Kanye West once again, this time taking shots at the rapper and his wife, Kim Kardashian.
The rapper took to Instagram with an expletive-ridden speech, slamming West for his recent beef with Nick Cannon and throwing a message his way about Kim.
"Kanye West, f**k you and your b**ch. That b**ch sucks so much d**k," he began while smoking a blunt. "She probably ain't suckin' your d**k 'cause you be on one."
West recently addressed Nick Cannon, who used to date Kim, for appearing to endorse the rumour that Kim had previously slept with Drake, a rumour which Kim vehemently denied.
And while West and Cannon appear to have squashed their beef, Dillinger took a moment to address Cannon directly.
"Nick Cannon, beat that n***a a**. You can beat Kanye. You could beat him up," Dillinger said. "Shout out to Lil Duval for the Kanye Challenge, you know what I mean. That was funny as f**k."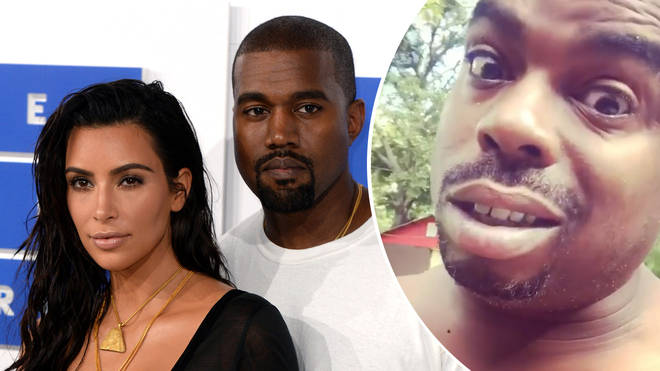 As he continued, Dillinger fired more shots at the famous husband and wife duo. "Kanye, you's a b***h-a** n***a and uh, your wife sucked the whole f**kin' industry. You just got caught up in the mix and your feelings," he said.
"I know the mama probably got some good-a** head 'cause the other sisters, they suckin' all n***as' d**ks, you know what I'm sayin'. I gotta get my hair done so she can suck my d**k."
West is yet to respond to Dillinger. Back in May, Dillinger issued an alert to the Los Angeles Crips gang, telling them to "fuck Kanye up" after West tweeted his support for Trump.
Dillinger later claimed that the Chicago rapper took out a restraining order against him following a serious of public disses. West has never publicly responded.