Ex GOOD Music Signee CyHi The Prynce Disses Kanye West On New Song 'Elephant In The Room'
6 August 2015, 10:56 | Updated: 6 August 2015, 16:47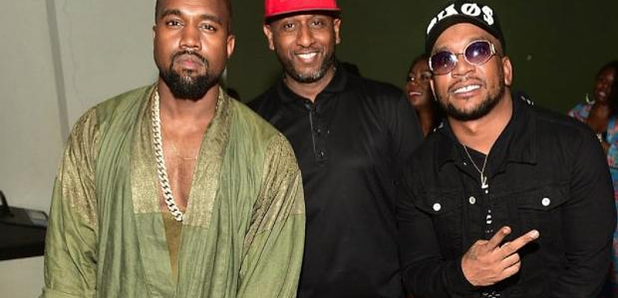 CyHi vents his frustrations.
Former GOOD Music and Def Jam artist CyHi The Prynce has released a venomous attack on his ex-boss Kanye West and record label Def Jam in a new track called 'Elephant In The Room'.
CyHi had been signed to both labels for years but never released an album. However now he is a free agent, the rapper is taking aim at his former employers with a track that reveals his frustrations.
Listen to 'Elephant In The Room' below:
(Warning: This song contains strong language that some people may find offensive.)

"Hey 'Ye, do you know what it feels like? To really be signed to you in real life?" he raps. "Have you ever wrote a song where you know you 'bout to say something wrong but you're still right?"
He continues to rap about shooting up the Def Jam offices, kidnapping Kanye and putting him in his trunk, and even appears to threaten West's family, adding: "Oh now everybody's getting kidnapped/Take you back to your crib while your kids nap/And if you're wife walk in creaming in my ear then the b**** is getting b**** slapped."
CyHi then preceeds to take aim at former GOOD Music labelmates Pusha T and Teyana Taylor, rapping: "Okay my n***a Pusha s**t snap, nah nah man that s**t crap/Okay Teyana got a fat ass, but she won't let nobody in the clique tap."
This new beef, follows up weeks of tension between Drake and Meek Mill, who have both recorded diss tracks for each other.
Drizzy has responded to allegations of using a ghostwriter, with 'Charged Up' and 'Back To Back', while Meek has fired shots with 'Wanna Know'.