Kanye West Cries Live On Air During Emotional Apology For Slavery Comments
30 August 2018, 10:53
The rapper returned to his native Chicago for a tearful interview.
Kanye West has delivered a long-awaited apology for the comments he made about slavery earlier in the year.
The rapper returned to his hometown of Chicago to sit down with local radio station 107.5's 'WGCI Morning Show', and opened up about the controversial remarks he made on TMZ.
"I don't know if I properly apologized for how the slavery comment made people feel," West began. "I'm sorry for the one-two effect of the MAGA hat into the slave comment, and I'm sorry for people that felt let down by that moment."
"I appreciate you giving me the opportunity to talk to you about the way I was thinking and what I was going through, and what led me to that," he added. "I just appreciate you guys holding on to me as a family."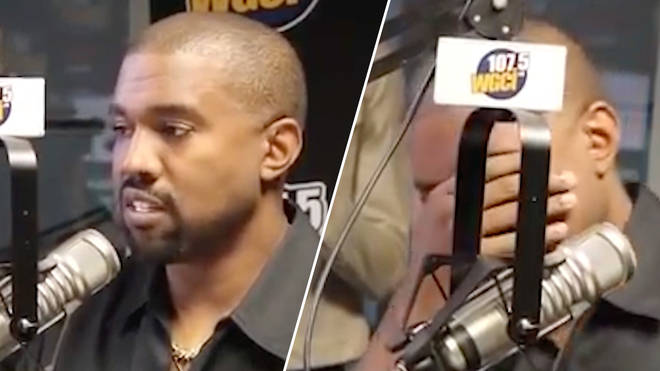 Later in the interview, West broke down in tears as he reflected on his "downfall", which he says was caused in part by his strained relationship with former tour manager Don C.
"Don is actually in town right now because I just told him... I need him to be there so s**t like this doesn't happen to me," said West, before pausing and placing his head in his hand.
The 'Ghost Town' rapper concluded the interview by promising his home city that they're going to "see a new 'Ye."
"You're gonna feel the impact of the new relationships and the new ideas and exposure that I've gathered," he said. "It's about to be applied now."
Elsewhere during the interview, West also opened up about his complicated friendship with Drake and insinuating that the pair felt out over a "beat", to which Drake cryptically responded on Instagram.