Here's Why Kanye West Was A Co-Writer On Drake's Kid Cudi & Pusha T Diss Track
2 November 2016, 11:28 | Updated: 2 November 2016, 11:37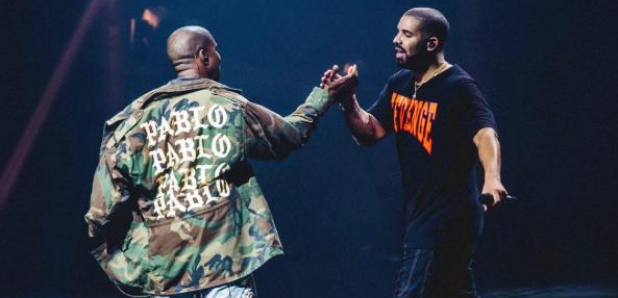 The truth has been revealed.
Drake sparked widespread confusion after listing Kanye West as a co-writer on his Kid Cudi and Pusha T diss track 'Two Birds One Stone'.
Kanye is closely associated with both rappers, making Pusha T the president of his G.O.O.D. Music record label last year, while he recently squashed his beef with close-collaborator Cudi.
Some fans thought Kanye West turned on his own friends after he was credited as "lyricist" and "composer" for the song on TIDAL.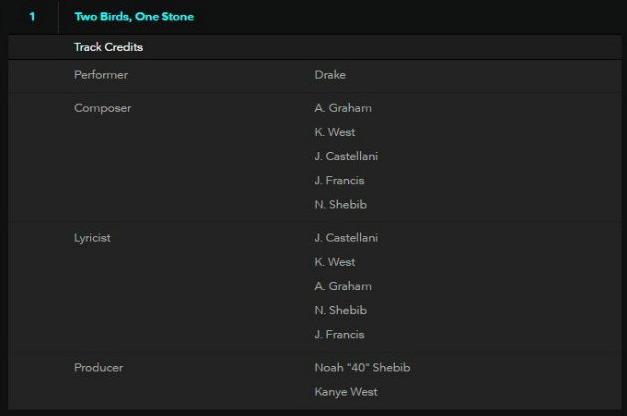 However Drake's producer Noah '40' Shebib has now cleared up the situation.
"Me and Kanye produced the track," he told Genius.
"I made it from some drums he had given me. Not quite the elaborate story the world is looking for."
"When someone contributes to a song as a producer/musician they are considered a writer, as he is alongside Noah Shebib and the other musicians on the song," another source told Genius.
Kanye West and 40 have collaborated on Drake songs in past including 'U With Me?', from 'Views'.
The pair are also likely to collaborate on Drizzy's upcoming joint project with Kanye West.