Kanye West Makes A Woman's Hen Party A Night To Remember
7 October 2014, 16:34 | Updated: 29 October 2014, 12:06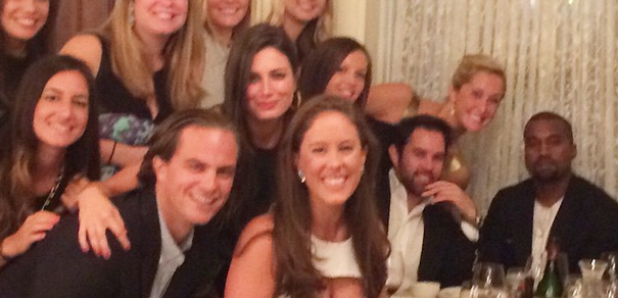 These lucky ladies bumped into Kanye West whilst out on a hen night.
One woman and her friends got more than they bargained for when they went out for a civilised meal for hen party celebrations.
The bride-to-be and her girlfriends were dining at Galatoires in New Orleans when they noticed Kanye West was sitting across the room, and decided to send a bottle of wine to his table.
#BobOnBourbon #KanyeWater
'Ye did the gentlemanly thing and sent back a bottle of champagne to the hen party.
"The waiter brought it over and said the champagne was compliments of Mr. West and his party" Jess Kingsberym friend of the bride-to-be, told TMZ. "It was so crazy, we could not get over it."
Just a pic of the bachelorette thanking Kanye for the bottle of champagne he bought for us. #nobigdeal #BobOnBourbon
So what advice did Yeezy have for the woman about to walk down the aisle? "Married life is great" he reportedly told her.