Kanye West's Christmas Gift To Kim Kardashian Is Even More Extra Than You Imagined
27 December 2017, 10:57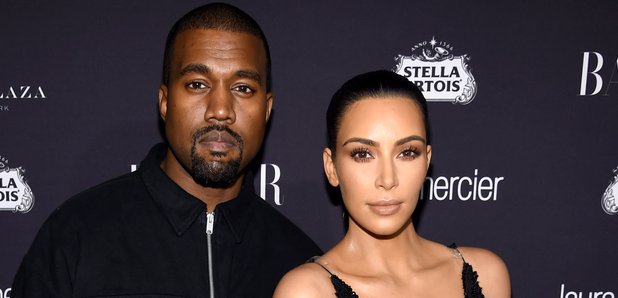 This is so Kanye.
Kim Kardashian received a Christmas gift fit for the ultimate business mogul from her husband Kanye West this year.
The reality TV star was surprised by 'Ye with over $200,000 worth of stocks in some of today's wealthiest companies including The Walt Disney Company, Netflix, Amazon, Apple and Adidas.
The social media starlet took to Instagram to share the details of her new lucrative investments with her followers.
"Okay, so for one of my Christmas presents from Kanye he gives me this little box with a Disney Mickey toy, Apple headphones, Netflix, Amazon gift cards and Adidas socks." she said.
But Kim revealed that the tangible items weren't the end of her husband's generous gifting.
"But then I open the next box and it is stock to Amazon, where he got the gift card, stock to Netflix, stock to Apple where he got the headphones, Adidas stock and Disney stock."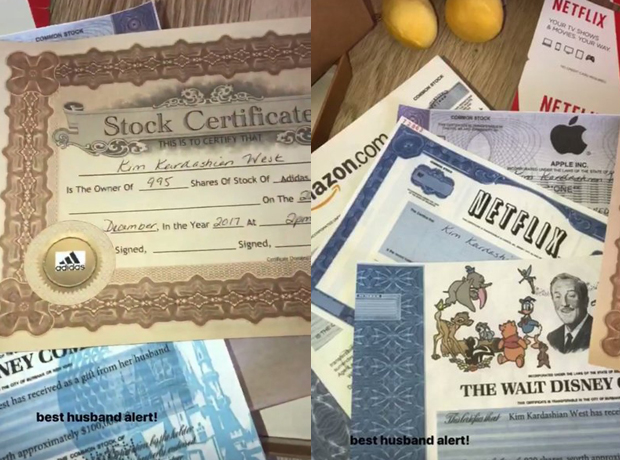 Sharing a glimpse of her stock certificates, Kim revealed that the one for The Walt Disney Company - comprising of 920 shares - is valued at a approximately $100,000.
"Best husband alert!" she wrote in the caption.
Ye's gift also included 995 shares of Adidas stock, with a total approximated value of $168,553.
Meanwhile, fans are eagerly anticipating the arrival of the Kardashian-West's third child, who is being born via a surrogate.