Kanye West Calls Out Beyonce, Begs Jay Z Not To Send "Killers"
20 November 2016, 18:24 | Updated: 21 November 2016, 11:42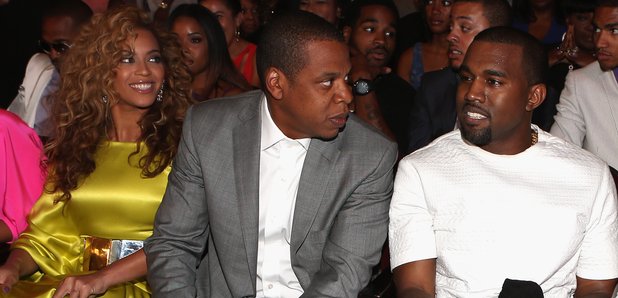 Yeezy just delivered another classic rant.
Following his controversial statements about voting for Donald Trump, Kanye West has continued to shock fans by calling out Beyonce.
The rapper, who famously interrupted Taylor Swift's acceptance speech at the 2009 VMAs for Beyonce, appears to have grown tired of the 'Lemonade' singer.
"Beyoncé—I was hurt because I heard that you said you wouldn't perform unless you won Video of the Year over me and over 'Hotline Bling,'" he said during his show in Sacramento.
"In my opinion...now don't go dissing Beyoncé, she's great. Taylor Swift is great. We are all great people. We are all equal. But sometimes we be playing the politics too much and forget who we are just to win.
"F*ck winning, f*ck looking cool. F*ck looking cool. F*ck being cool. F*ck all that, bruh. I've been sent here to give y'all my truth even at the risk of my own life, my own success, my own career."
Kanye tonight in Sacramento. No words. #SaintPabloTour pic.twitter.com/TV7fZ4YO1w

— Matt G. (@OhMattG) November 20, 2016
He also had some interesting words for Jay Z, begging the rapper not to "send killers" for him.
"Jay Z—call me, bruh. You still ain't called me. Jay Z, I know you got killers. Please don't send them at my head. Please call me. Talk to me like a man."
Following another rant about media and the radio, he dropped his mic and stormed out of the show early.
"Radio, fuck you!" --Kanye in Sacramento #SaintPabloTour pic.twitter.com/nM6Jya9YcP

— Matt G. (@OhMattG) November 20, 2016
Kanye West tells the crowd the show is over after performing 3 songs. #SaintPabloTour #SaintPablo so much disbelief.. pic.twitter.com/skre0y678Z

— Daniel Duque (@Danielll309) November 20, 2016
Watch the full 17-minute "performance" here:
Meanwhile, Kanye recently made more headlines for announcing that he would have voted for Donald Trump in the recent U.S. elections.