Kanye West Breakdown "Triggered By The Anniversary Of His Mother's Death"
30 November 2016, 11:37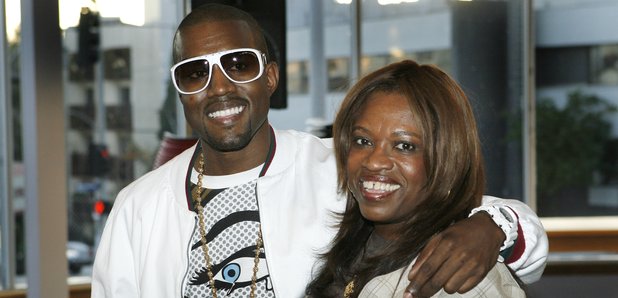 Yeezy is still suffering.
Kanye West's dramatic breakdown was brought about by his mother's death, according to reports.
The 'Famous' rapper was handcuffed and rushed to hospital in LA last week after he reportedly began acting erratically at the home of his personal trainer.
However it has now been revealed that Kanye became increasingly distressed and emotional in the lead up his hospitalisation because of his mother.
Sources close to Kanye West, have told TMZ that the rapper was already suffering from a lack of sleep but the anniversary of his mother's death "pushed him over the edge".
Donda West passed away in November 2007 and her funeral was on 20th November – the same day he cancelled his show in LA.
The next day (21st November), he cancelled the rest of his tour and suffered the breakdown.
According to the source, Kanye never effectively grieved the death of his mother and has always struggled in November, after admitting he blames himself for her death.
Speaking to Q Magazine last year, Kanye said: "If I had never moved to LA she'd be alive.
"I don't want to go far into it because it will bring me to tears."
Kanye's mother died at the age of 58 after suffering complications from cosmetic surgery.
Meanwhile, it has also been revealed that Kanye West is yet to see his children North and Saint since being hospitalised.
Although they are allowed to visit the hospital, Kim Kardashian has chosen to keep them away from Kanye.
"She is very worried about the kids being around Kanye. The kids have not visited. Kim has been there," a source told People.
"In the hospital he has been very paranoid and is under constant watch for his safety. He's still there because clearly he's not doing well. Kim says that not much has changed since he was admitted and that his doctors seem concerned."