Bobby Brown Slams Kanye West For Using Whitney Houston's Drug-Strewn Bathroom Photo
31 May 2018, 12:07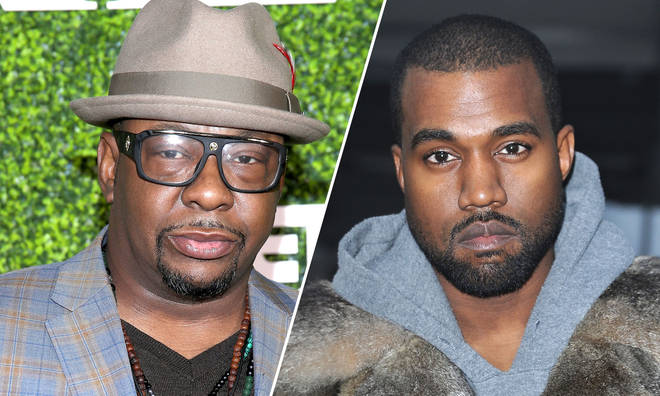 West paid $85,000 to use the photo on Pusha T's 'DAYTONA' album cover.
Bobby Brown wants to "slap" Kanye West for using an image of his late ex-wife Whitney Houston's drug-strewn bathroom for Pusha T's latest album cover.
The cover for 'DAYTONA' initially drew criticism upon its debut as many slammed the use of the photograph "disrespectful". Brown, 49, told Rolling Stone this week that he finds it "really disgusting".
"Why would he post that on his album cover?" he told the publication. "That's in really bad taste. Something should happen to Kanye. He's already crazy. I knew that when I first met him. Now he's pushing the bar a little bit."
Brown, who was married to Houston from 1992 until 2007, suggested that he needed to takes things further with the rapper, adding: "He needs somebody to slap him up or something. And I'm just the person to do it."
The cover image is the infamous shot of Houston's bathroom which circulated major media outlets after the singer was found dead in her bathtub in 2012. It features various drugs and paraphernalia scattered over the counter.
Pusha T revealed that Kanye West - who produced the album - spent $85,000 to license the image, which dates back to 2006. It is unclear who he paid to use the image.
Meanwhile, Push is currently embroiled in an ongoing feud with fellow rapper Drake. The pair have been exchanging vicious barbs through a series of diss tracks over the past week.