The 10 Most Insightful Quotes From Kanye West's New Paper Magazine Interview
21 April 2015, 11:53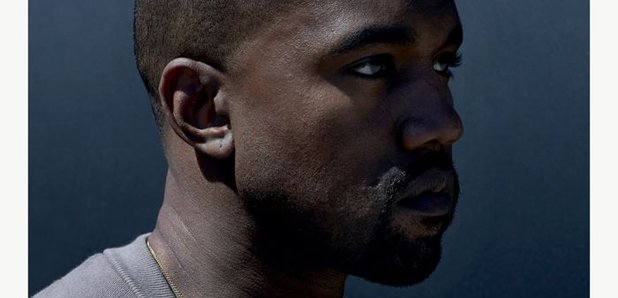 These are the best Yeezy quotes from his most recent interview.
Kim Kardashian aimed to "break the internet" when she covered PAPER Magazine, and now it's Kanye West's turn.
The rapper might not have revealed as much as his reality TV star wife on the cover shot, but he certainly didn't hold back when in his 2600 word profile on himself titled 'Kanye West: In His Own Words.'
Yeezy talks about his inspiration, leadership, fashion, North West, the future and just about everything else you could think of. But if you don't have time to rad the full thing over on papermag.com, check out 10 of his best quotes below.
1. "There was an embroiderer at a fashion house who was in her 90s and she refused to give anyone her technique. She said, "When I die, this technique will die also." I think the opposite of that. I think it's so important for me, as an artist, to give Drake as much information as I can, A$AP, Kendrick, Taylor Swift, any of these younger artists as much information as I can to make better music in the future."
2. "My goal is to be as close to a five-year-old, or a four-year-old, or a three-year-old, as possible. If a three-year-old says, "I like the color orange," he's not giving an explanation to an entire world that can give him a thumbs-up or a thumbs-down on whether or not he should like the color orange. I don't care about the thumbs-up or the thumbs-down."
3. "I haven't even given my

College Dropout

of clothing yet. We're still on mixtapes."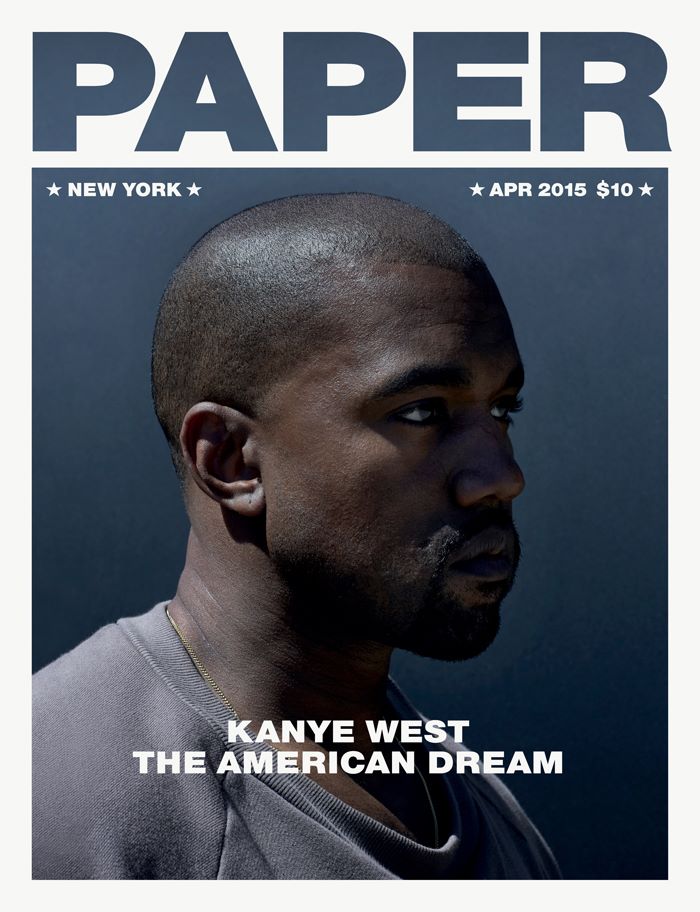 4. "Graduation

was an innovation.

808s & Heartbreak

was an innovation. The song "N***as in Paris" was an innovation. "Only One" was an innovation. "FourFiveSeconds" was an innovation. I care about innovating. I don't care about capitalizing off of something that we've seen or heard a thousand times. I'm not a capitalist in that way. I'm an innovator. That's my job."
5. "The times that I've looked like a crazy person — when I was screaming at an interviewer or screaming from the stage — all I was screaming was, "Help me to help more! I've given all I've got. I've gone into f**king debt. It's all I've got to give. But if I had a little bit more opportunity, I could give so much more." That's what I was screaming for. Help me to help more."
6. "You get back what you put out, and the more positive energy you put out, the more positive energy you'll get back."
7. "I saw this article that asked, "Should Kanye leave fashion to the professionals?" That question is really ignorant, in a way, because the second I sell my first T-shirt or my first shoe, doesn't that make me a professional?"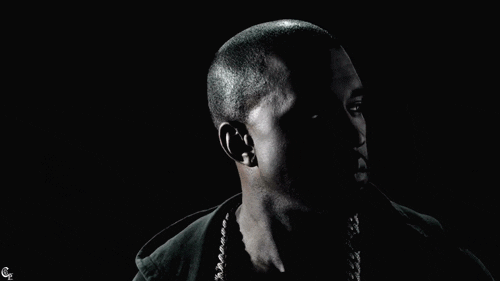 8. "I loved music. I loved it more than I love it now. But I think that can happen with anything. You can live in New York for 10 years and say, "I now want to move to San Francisco." It's just harder for me to do music now, period. It's easier for people who focus on it all day and who are younger in their concept of what they want to do with it. I am not what I would consider truly a musician. I am an inventor. I am an innovator."
9. "I'm tired of people pinpointing musicians as the Illuminati. That's ridiculous. We don't run anything; we're

celebrities

."
10. "When I look in North's eyes, I'm happy about every mistake I've ever made. I'm happy that I fought to bring some type of reality to this world we choose to stay in right now, driven by brands and corporations."