Kanye West Publicly Apologises To Beck And Bruno Mars On Twitter
27 February 2015, 11:31 | Updated: 27 February 2015, 11:33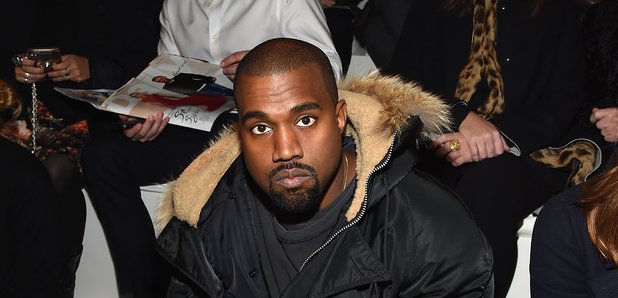 It's repenting season for 'Ye.
Kanye West has issued a public apology to Beck on Twitter following his stunt at this year's Grammy Awards.
After Beck was announced as the winner of the 'Album Of The Year' award, 'Ye began to storm the stage, mocking the time he interrupted Taylor Swift at the 2009 VMAs.
He took to Twitter to say, "I'm sorry Beck," clearly regretting his actions and following comments, in which he told E! he thought Beck should "give his award to Beyoncé."
I would like to publicly apologize to Beck, I'm sorry Beck.

— KANYE WEST (@kanyewest) February 26, 2015
While he was in the repenting mood, 'Ye also took a second to apologise to Bruno Mars who he admitted to "hating" in the past. He asked the chart-topping 'Uptown Funk' singer if he would sing the hook on a song he produced alongside Diddy and 88 Keys.
I also want to publicly apologize to Bruno Mars, I used to hate on him but I really respect what he does as an artist.

— KANYE WEST (@kanyewest) February 26, 2015
I also would love for Bruno to sing this hook on this song 88 Keys / Puff and I produced… I even asked Tyler to shoot the vid.

— KANYE WEST (@kanyewest) February 26, 2015
Last week Kanye admitted during an interview in the US that he has never actually listened to Beck's album.