Kanye West And Kim Kardashian Were Not Impressed When Amy Schumer Pranked Them At The TIME 100 Gala
22 April 2015, 09:53 | Updated: 22 April 2015, 09:54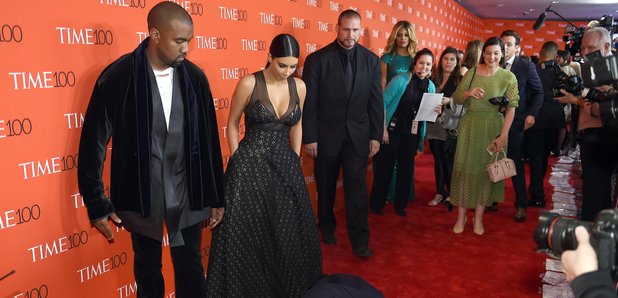 Here's a Kimye masterclass in reacting to awkward situations.
Kanye West and Kim Kardashian were less than impressed when US comedienne Amy Schumer pranked them both at the TIME 100 Gala in New York last night (21st April.)
The stunt happened shortly after Kimye arrived at the event, which honours both of them for being two of the most influential people in the world. As they were walking the red carpet Amy, who was also an honouree, pretended to faint in front of them, falling to the floor from shock at seeing the famous couple.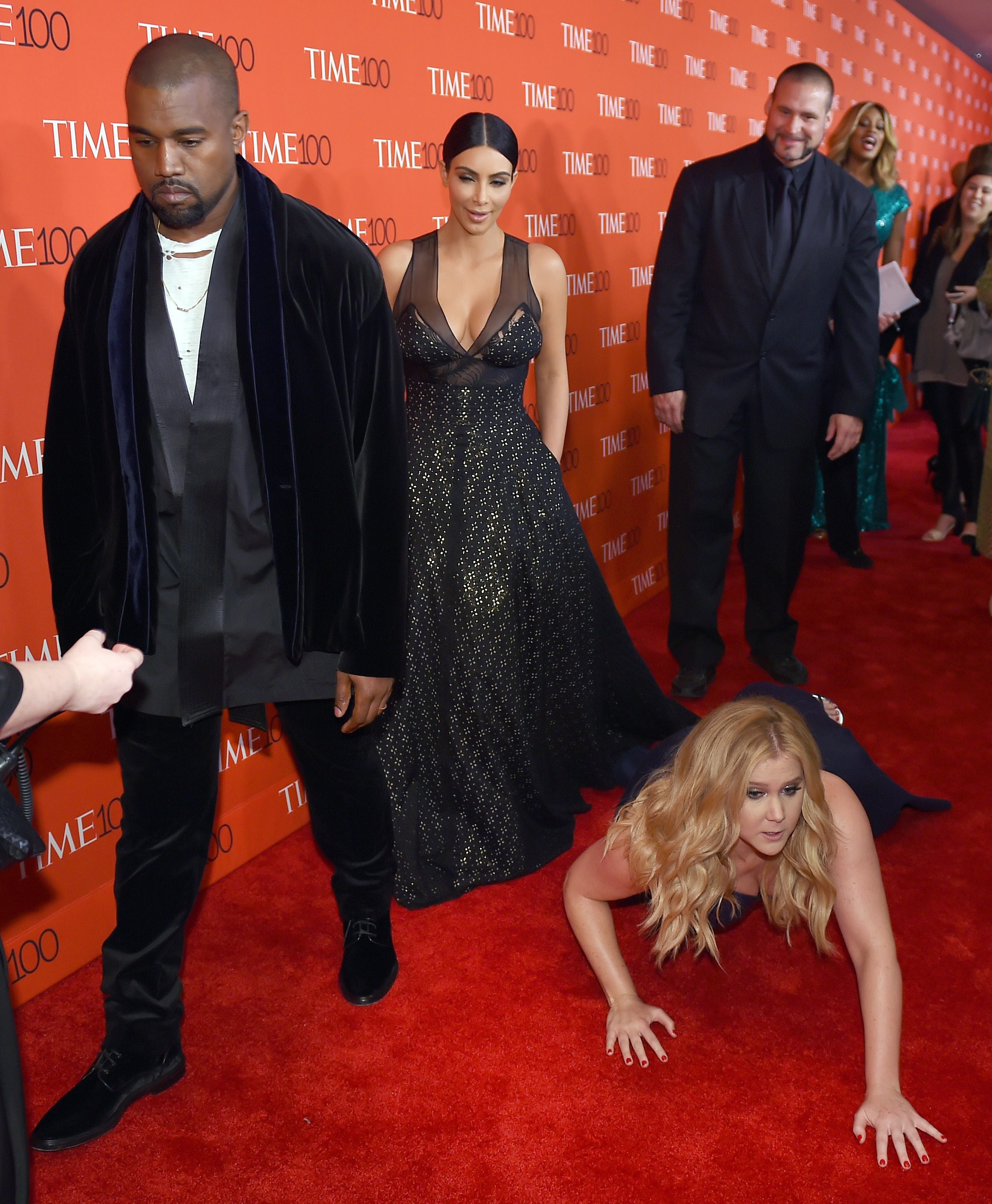 But Kim and Kanye were less than impressed with the joke, barely cracking a smile before walking off and continuing to pose further along the red carpet. It could be because Amy, who is good friends with Kanye's ex Amber Rose, made headlines last month for kissing Amber on a Kisscam at an awards ceremony.
The night got off to a bad start for the couple before they even entered the building, with paparazzi outside the event stepping on Kim's dress as she stopped to pose for photos. Thankfully, Kanye was to the rescue.