Amber Rose Responds To Ex Kanye West's Controversial Political Comments
23 May 2018, 12:48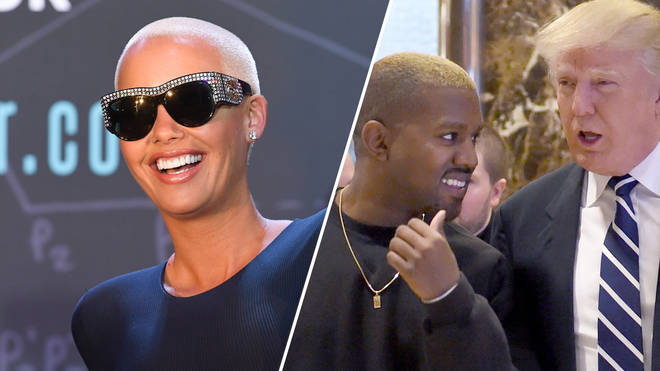 She said Trump is "Kanye in a white man's body."
Amber Rose has addressed her relationship with ex-boyfriend Kanye West in a recent interview.
During an appearance on The Fallen State, the model admitted that the couple had "amazing times together", before the conversation moved on to West's recent political comments.
West has caused controversy over recent weeks after airing a series of controversial opinions, as well as voicing his support for US president Donald Trump.
When asked about the rapper's relationship with Trump, Amber confessed that she has always seen similarities between the pair.
"When I first seen Trump on the podium or running for president, I was like, oh my God, that is Kanye in a white man's body," Rose said. "I really felt like they have the same personality. Like, completely the same personality."
Watch the clip below.
"I would like to think — and this is hypothetically — I would like to think Kanye met with Trump and Trump said, 'Look, I seen these people and I knew they were going to vote for me and I used them to get elected, and I can't tell nobody that 'cause I wanna get a second term but now that I'm in office, I really want to make a change.'
"Now Kanye can't snitch on him, he can't snitch on himself, so maybe he's thinking of the greater good of what Trump can do for the country. That's what I'm assuming."
She added that she sees Trump as a "sexual predator" before urging his wife Melania to divorce him and become an activist.
You can watch the Rose's full interview here.