Amber Rose Claims She Faced "Seven Years Of Constant Bullying" From Kanye West
26 July 2017, 13:28 | Updated: 26 July 2017, 15:38
Rose confessed to going through some very dark times during the couple's high-profile split.
Amber Rose has given a candid interview on her split with ex-boyfriend Kanye West.
Speaking to Complex, the TV personality opened up about the personal battles she faced in the wake of her 2010 break-up with the 'Fade' rapper.
Rose, who is currently in a relationship with rapper 21 Savage, recalled how she received "seven years of constant bullying" from West following the split.
"I see this a lot on the Internet: "Amber's going to hurt him." I've been the one that's been heartbroken. I have never cheated on any of my boyfriends," the 33-year-old admitted.
"I still have never said anything mean about Kanye. This is after six, seven years of constant bullying from him."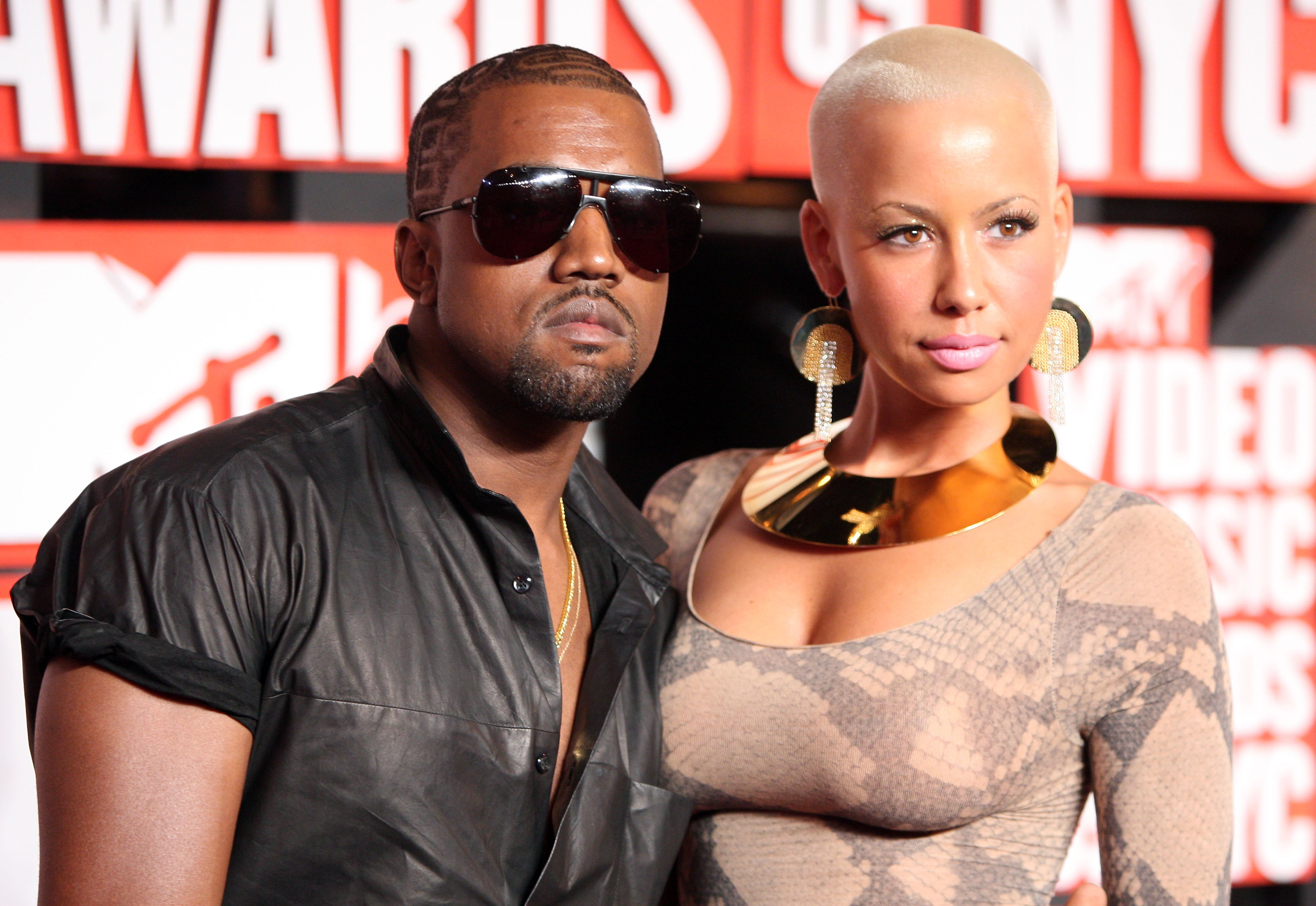 The couple dated for two years before calling it quits the same year that Kanye released his Grammy Award-winning album 'My Beautiful Dark Twisted Fantasy', which was inspired by the break-up.
"That is an extreme form of bullying as well, to have such a huge voice to put out an album, to say whatever the f**k you want." said Rose.
"I had to just take that. I had to take the heartbreak on top of it."
In a deeply personal statement, the mother-of-one opened up about the prospect of suicide.
"It's a great part of history and it's a great part of Hip-Hop, and I'm happy to be a part of it, but during that time was not a great time for me," she said.
"I'm famous, and I'm broke. I can't date anyone else. I can't say anything on the internet because Kanye has such a voice,"
"If I was going to kill myself, I would have done it during those times."
Years of feuding followed the break-up, with West famously making a comment in 2015 claiming he "had to take 30 showers" after dating her before getting together with now-wife Kim Kardashian West.
However, Amber went on to defend her choice to take the higher ground.
"I could have wrote a book just off the fact that I was his girlfriend." she stated.
"I said, "You know what? I'm a real ass b***h. I'ma take the high road and work my ass off, and I'm going to get everything I get on my own, so nobody can be like, 'Yo, I gave her that."
Amber also discussed Blac Chyna's relationship with Rob Kardashian during the interview, labelling her best friend Chyna as "an amazing mom."
"She's an amazing person. She's extremely loving," she said. "I was around when her and Rob first met and I'll tell you firsthand that they very much loved each other."
"She's my sister. They both wanted to have Dream. It wasn't a mistake."