Amber Rose Hits Back At Kanye West: "Why Didn't I Get A Phone Call Over 'Famous' Video"
26 July 2016, 10:21 | Updated: 26 July 2016, 10:23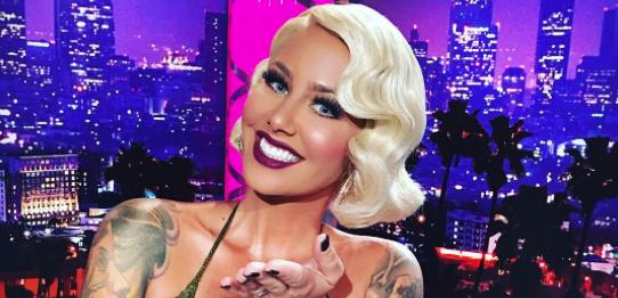 Amber isn't impressed.
Amber Rose has given her opinion on Kanye West's on-going feud with Taylor Swift over his song 'Famous'.
Discussing the controversial situation on her new VH1 talk show 'The Amber Rose Show', the reality star surprisingly defended the actions of her ex boyfriend.
"I'm not the biggest fan of Kanye," she began before explaining how remorseful the rapper was about interrupting Taylor Swift during the 2009 VMAs.
"I know that Kanye would never ever go through that again by not calling Taylor and saying, 'Heads up, I'm about to go write this verse real quick.'"
However she then hit out at Yeezy for not giving her warning about his controversial 'Famous' video, which included Amber Rose naked in a bed alongside a number of other celebrities.
"Why didn't I get a phone call for using a naked wax figure in your video, Kanye? I mean, Taylor gets a call but I don't get a call."
"Please stay the f*ck out of the news so I ain't gotta talk about your ass no more," she added.
Amber Rose isn't the only celebrity to express her annoyance at Kanye West, after Chris Brown recently told Swift and Yeezy to "shut up and make music".