Kanye West & Tyga Name-Drop Kim And Kylie On New Song 'Feel Me' - LISTEN
3 January 2017, 10:39 | Updated: 3 January 2017, 10:50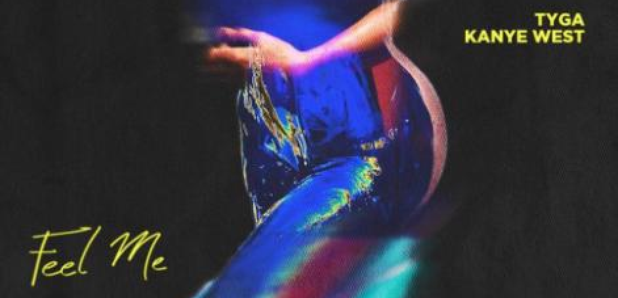 Hear the explosive new song.
Kanye West and Tyga have dropped their new collaborative song 'Feel Me'.
For the third year in a row West celebrated the new year with new music, this time featuring on Tyga's latest track.
Neither of the rappers hesitate to name-drop their ladies, famous reality-star siblings Kim Kardashian and Kylie Jenner on the song.
In reference to the $200,000 Mercedes Maybach he gave his girlfriend for her 19th birthday, Tyga spits: "Kylie Jenner thick, you gotta feel me/ Happy birthday, here's a Benz, feel me?"
Kanye was quick to follow up with a similar verse: "Kim K thick, you gotta feel me/ At the dealership like what's the dealy?"
Listen to 'Feel Me' below:
The song marks West's first feature since his hospitalisation in November.
After signing Tyga to his GOOD Music label back in September, it was only a matter of time before the Chicago native teamed up with his newest recruit. However, Tyga does mention his previous label, Cash Money, in the song;
"I need my cash money/ A milli, a milli, a milli, a milli/ These bitches is litty/ My n****s is litty/ We lit up the city you feel me."
'Feel Me' is available to purchase, download and stream right now.