Stream Kanye West's New Album 'The Life Of Pablo'
14 February 2016, 09:43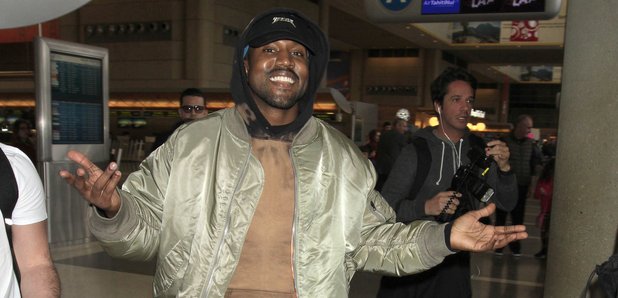 The album is finally out.
Following weeks of teasing, Kanye West has finally released his highly anticipated seventh album 'The Life Of Pablo'.
Yeezy initially premiered the project at Madison Square Garden in New York, however the album is now available to stream via TIDAL.
The 18 tracks boast features from Rihanna, Frank Ocean, Chris Brown, The Weeknd, Kendrick Lamar, Chance The Rapper and more.
this new album is ONE of the greatest albums not the greatest just one of …

— KANYE WEST (@kanyewest) February 3, 2016
Over the past few weeks, Kanye has changed the name of the album four times and also added several more songs to the initial tracklist including 'Waves', 'No More Parties In LA', 'Facts' and '30 Hours'.
'The Life Of Pablo' is available to stream exclusively on TIDAL for one week before its distributed to other retailers.
Stream Kanye West's 'The Life Of Pablo' via TIDAL
Check out the full tracklist below:
1. "Ultralight Beam" (feat. Chance the Rapper & Kirk Franklin)
2. "Father Stretch My Hands Pt. 1" (feat. Kid Cudi)
3. "Pt. 2" (feat. Desiigner)
4. "Famous" (feat. Rihanna)
5. "Feedback"
6. "Low Lights"
7. "Highlights" (feat. Young Thug)
8. "Freestyle 4" (feat. Desiigner)
9. "I Love Kanye"
10. "Waves" (feat. Chris Brown)
11. "FML" (feat. The Weeknd)
12. "Real Friends" (feat. Ty Dolla $ign)
13. "Wolves" (feat. Frank Ocean & Caroline Shaw)
14. "Silver Surfer Intermission"
15. "30 Hours"
16. "No More Parties in LA" (feat. Kendrick Lamar)
17. "Facts (Charlie Heat Version)"
18. "Fade" (feat. Post Malone & Ty Dolla $ign)