Hear The Full Version Of Kendrick Lamar And Kanye West's 'All Day (Remix)'
16 April 2015, 10:23 | Updated: 16 April 2015, 12:49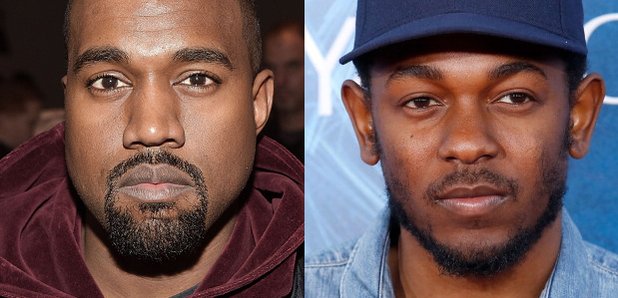 K. Dot and Yeezy all day.
Update
Earlier this month a painfully short snippet of a Kendrick Lamar remix of Kanye West's 'All Day' surfaced on the internet.
Today, finally, the full track has arrived and if you thought six seconds of Kanye and Kendrick sounded good, you're going to want to hit play below.
Listen to Kendrick Lamar and Kanye West - 'All Day (Remix)'
(Warning: This song contains strong language that some people may find offensive.)
The track doesn't stray too far from the original, with K. Dot coming in to replace Theophilus London.
7th April 2015
You're about to hear what happens when two of hip-hops biggest rappers unite. A snippet of a Kendrick Lamar remix of Kanye West's 'All Day,' the song he stormed the 2015 BRIT Awards with, has surfaced online.
It might only be six seconds long, but the teaser gives hope that the full remix, which sounds pretty big, will emerge soon.
Listen to Kanye West - 'All Day (Kendrick Lamar Remix) (Snippet)' below:
The two artists, who have never collaborated before, clearly have a mutual respect for one another. Just last month, when K. Dot dropped his new 'To Pimp a Butterfly' album, 'Ye posted a rare tweet praising the Compton rapper.
KENDRICK IS AN INSPIRATION. THANK YOU FOR THE VIBRATIONS AND THE SPIRIT. YOUR MEANING, MESSAGE AND EXECUTION ARE GIFTS TO THE WORLD.

— KANYE WEST (@kanyewest) March 17, 2015
With Kanye West still due to drop an album later this year, is there a chance that we could see an original Kendrick feature?