Hear Miley Cyrus Remix Kanye West's 'Black Skinhead'
22 January 2016, 11:14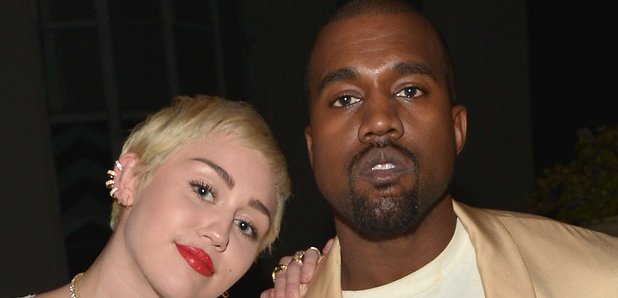 The controversial singer throws an interesting interpretation of Kanye's 2013 cut
Two years after being initially teased, Miley Cyrus' reinterpretation of Kanye West's 'Black Skinhead' has surfaced online, and it's pretty bizarre to say the least!
Originally recorded following both Kanye and Miley's chance meeting at the 2013 Grammy Awards, the remix hit the web overnight in what appears to be in slightly-unfinished form.
Interestingly, Miley has chosen to rework Tears For Fears' 'Everybody Wants To Rule The World' for the chorus (recently covered by Lorde for the 'Hunger Games: Catching Fire' soundtrack); whilst the finished product also hears a short appearance from Travi$ Scott toward the end, prior to an auto-tuned West closing off the joint.
The past fortnight has seen Kanye share two all-new tracks, 'Real Friends' and 'No More Parties In LA', whilst fans have been putting their own creative spins on 'SWISH' by sharing their take on the album's potential artwork.