Kanye West Drops Official Version Of 'All Day'
3 March 2015, 10:42 | Updated: 3 March 2015, 16:12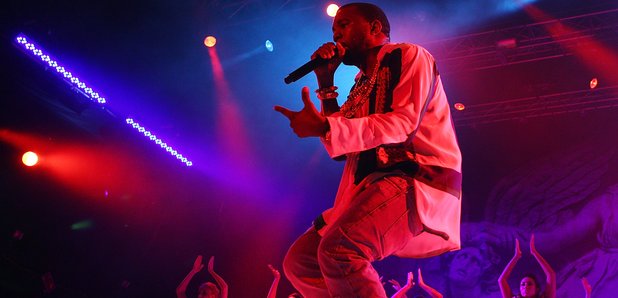 Warning: this track is pretty explicit and not suitable for sensitive ears.
The official audio of Kanye West's forthcoming single 'All Day' has been revealed.
Kanye debuted the track last week (25th February) at the BRIT Awards, where he performed the track with a host of grime artists. Now a studio recording as been made available online.
'All Day' features Allan Kingdom & Theophilus London. Paul McCartney is rumoured to be the one who whistles at the end.
You can listen to 'All Day' below. (Warning: this song contains very strong language that some people may find offensive.)
'All Day' is believed to be the first release from the new album 'So Help Me God'. The record will be Kanye's seventh studio album.