Watch Justin TImberlake And Jimmy Fallon Rap A History Of SNL Catchphrases
16 February 2015, 11:52
Jimmy Fallon and Justin Timberlake Cold Open - SNL 40th Anniversary Special
05:21
This is so good.
Justin Timberlake has teamed up with Jimmy Fallon to celebrate the 40th anniversary of US TV show 'Saturday Night Live.'
The pair, who have performed hilarious sketches together before on Fallon's 'The Tonight Show,' kicked off an evening of entertainment by rapping a five minute medley of some of the show's most iconic catchphrases.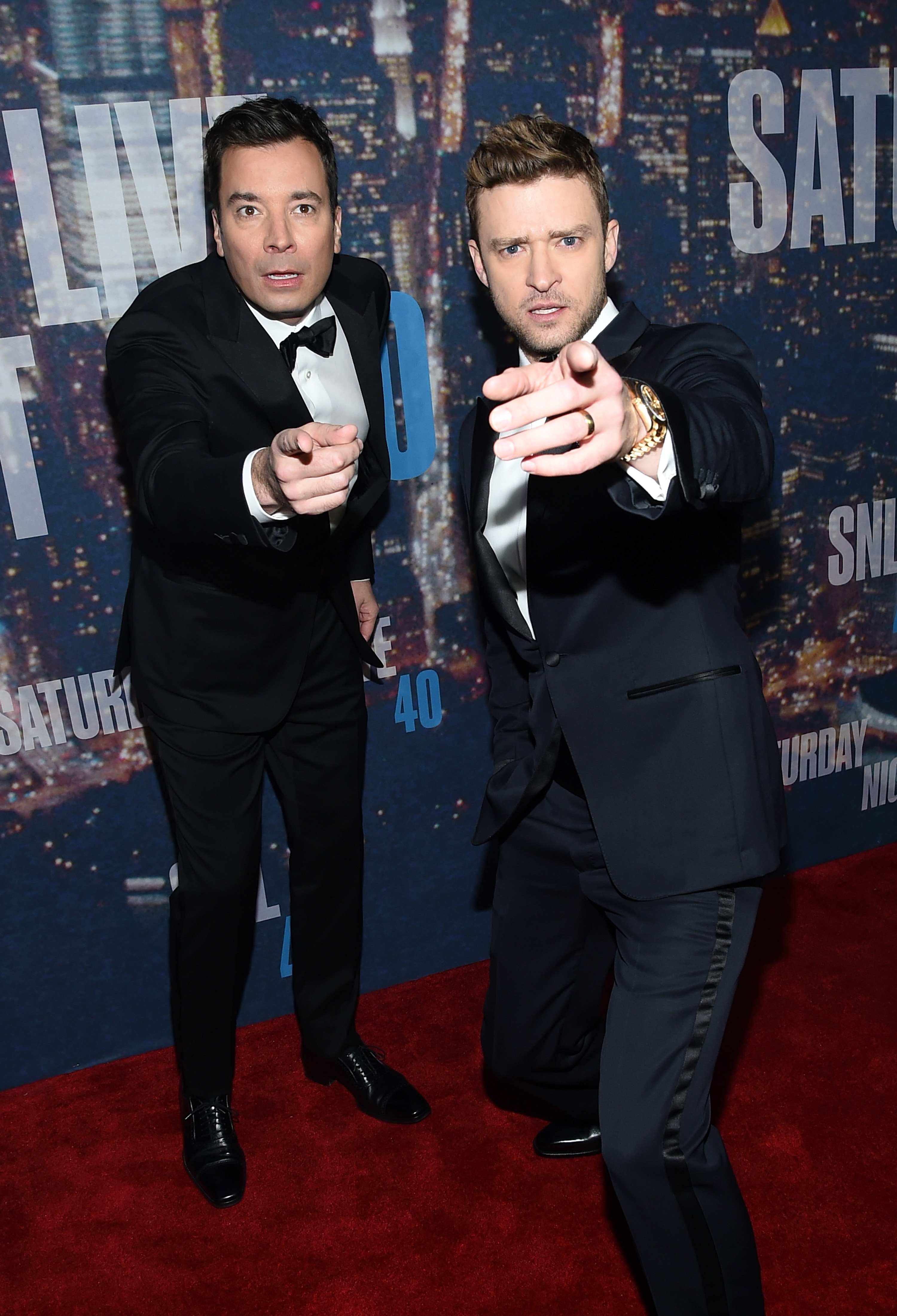 Ever the showmen, the two sing and dance as the audience relive 40 years of famous moments.
The video is just the latest in a series of videos Fallon has starred in that have gone viral recently. A parody video that saw him recreate the entire opening sequence from Will Smith sitcom 'The Fresh Prince Of Bel Air' has racked up hundreds of thousands of views on YouTube in the last few weeks.
Watch Jimmy and Justin's performance above.