Listen To Justin Timberlake's Comeback Single 'Can't Stop The Feeling'
6 May 2016, 10:38 | Updated: 6 May 2016, 10:39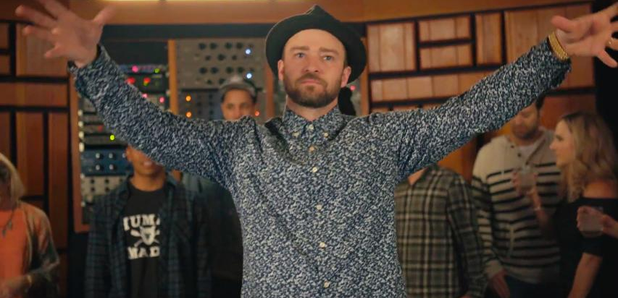 JT is back.
Justin Timberlake has announced his musical comeback with a new upbeat single called 'Can't Stop The Feeling'.
The singer has linked up with NSYNC producer Max Martin to deliver a smooth feel-good jam for the summer.
"I got that sunshine in my pocket, got that good soul in my feet," sings JT.
Watch the visuals below:
Look out for cameos from fellow 'Trolls' co-stars Gwen Stefani, James Corden and Anna Kendrick.

Timberlake's new single 'Can't Stop The Feeling' will be the first single from the upcoming 'Trolls' soundtrack, set for release on 23rd September.
JT will be an executive music producer on the project, plus deliver three new tracks of his own – including a cover of 1986 hit 'True Colours'.
He will also voice a 'Trolls' character called Branch in the upcoming Dreamworks movie, which will be released on 4th November.
Meanwhile, Timberlake has also reportedly been in the studio with Pharrell, working on the follow-up to his 2013 album 'The 20/20 Experience'.