Jhene Aiko Officially Ends Secret Marriage With Dot Da Genius
4 October 2017, 14:15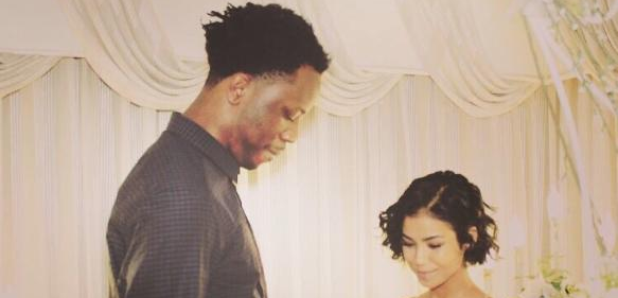 The singer is currently in a relationship with Big Sean.
Jhene Aiko has finally ended her secret marriage with Dot Da Genius.
The 'Trip' singer, who was married to the producer for 11 months, has reportedly reached a financial settlement.
According to court documents obtained by TMZ, there will be no spousal support.
Despite her fame, Jhene Aiko and Dot had a private wedding in 2015, which they kept secret until March 2016 when he posted wedding photos on Instagram.
Following rumours about her relationship with Big Sean, Jhene Aiko officially filed for divorce, citing "irreconcilable differences."
Back in 2016, Dot Da Genius responded to Jhene Aiko's accusations that he was "trying to play the victim" in their divorce settlement.
However interestingly, Dot Da Genius produced five songs on Jhene Aiko's new album 'The Trip', which suggests the pair are on good terms.