Dot Da Genius Hits Back At Jhene Aiko's Divorce Accusations
16 August 2016, 11:33 | Updated: 16 August 2016, 11:36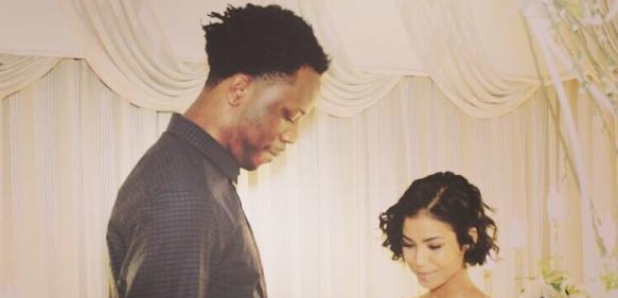 The producer has spoken out for the first time.
Jhene Aiko's soon-to-be ex-husband Dot Da Genius has fired back at the singer's accusations that he is "trying to play the victim" in their divorce settlement.
The Twenty88 singer had made the claim in a series of tweets to her fans, attempting to shut down rumours that she cheated on him with Big Sean.
Some fans had even speculated that Aiko's tweets suggested that the producer had been abusive to her during their relationship.
However Dot Da Genius, who has been very quiet throughout the whole process, who has finally spoken out about the situation.
"Because my nature us peaceful, I've been silent out of respect for all involved, and to maintain my privacy, he said on Instagram.
"However, I believe the truth must be heard, which is that I've never been violent or abusive towards any woman in my life."
Read the full statement below:

15th August 2016
Jhene Aiko has spoken out about her divorce from producer Dot Da Genius.
The Twenty88 singer recently filed divorce papers against her husband of 11 months, with many speculating that she ended her relationship to be with Big Sean.
However the singer took to Twitter over the weekend to address any misconceptions.
Responding to a fan who questioned why Aiko would cheat on her husband, she said: "I only cheated myself, so glad to be free from all the drugs, depression and confrontation."
See the rest of her responses below: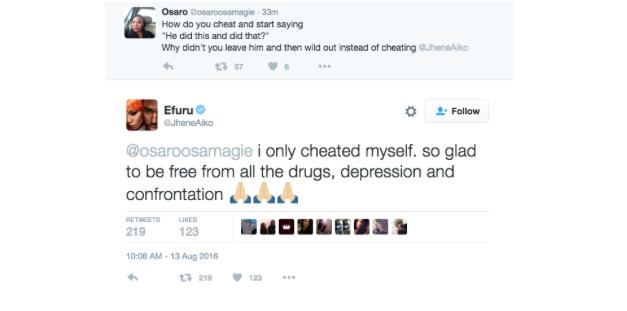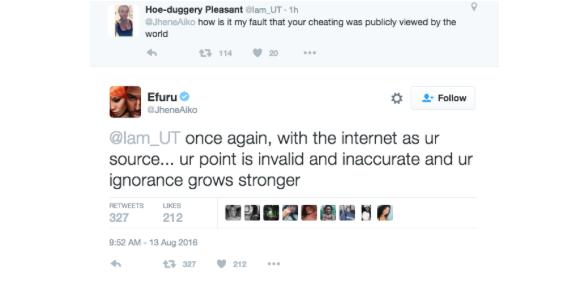 Jhene Aiko and Dot Da Genius secretly got married in 2015, with their marriage looking set to end within one year.
Interestingly, Dot's friend Kid Cudi appears to have aimed some indirect shots at Jhene Aiko and Big Sean on Twitter.
The funny thing is, we aint sweatin these bum bitches and these corn ball ass niggas. We too busy makin better music https://t.co/NbVora9ewX

— The Chosen One (@KidCudi) August 12, 2016
The drama continues….