Jhene Aiko's Soulful Cover Of Tupac's 'Keep Your Head Up' Will Get You In Your Feelings
2 March 2018, 13:54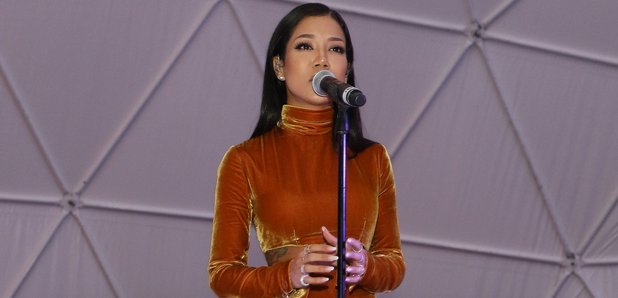 This is special!
Jhene Aiko has paid homage to Tupac with a soulful cover of his classic single 'Keep Ya Head Up'.
The R&B singer, who recently toured the UK, has delivered a special acoustic rendition on the uplifting single from the Tupac's second album 'Strictly 4 My N.I.G.G.A.Z'.
"When he tells you you ain't nothing, don't believe him, And if he can't learn to love you, you should leave him, " she sings.
Listen to Jhene Aiko's cover of 'Keep Ya Head Up' below:
Jhene Aiko covered the same song for Rap Up around five years ago and explained her fascination with fellow LA artist Tupac.
"I think he's a global icon for speaking your mind, being controversial, and just having something to say in your music," she said.
"He had it all—the look, the music, and he really stood for something. Even if you just wanna make the world happy or make 'em dance, it should be for a reason and not just for personal gain, and I think he really took responsibility for that. He knew the power in music."
Meanwhile, Jhene Aiko released her latest album 'Trip' back in 2017 featuring Big Sean, Swae Lee, Brandy and more.
During her time in the UK, she also addressed speculation about her relationship with Big Sean.
You might also like...