Jay Z Calls Drake "Soft As The Lacrosse Team" In New Song
29 April 2014, 09:40 | Updated: 29 April 2014, 09:45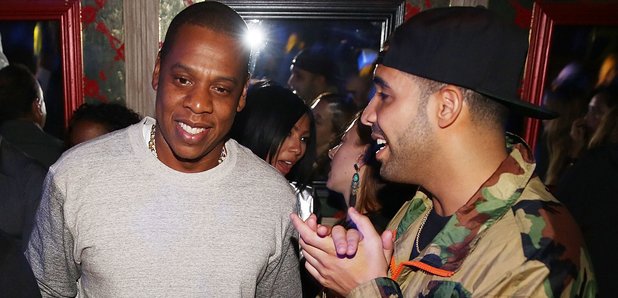 Get up to date on the battle so far.
It was only a matter of time before Jay Z hit back at Drake. The diss comes through his verse on a new DJ Khaled song, called 'They Don't Love You No More,' which also features Meek Mill, Rick Ross and French Montana.
In his verse, Hov takes a subliminal swipe at Drizzy, who has recently been spotted at several Toronto Raptors basketball games since being named their 'Global Ambassador.'
"Wrong sports, boy, you know you soft as the lacrosse team" Jay Z raps.
Drake and Jay Z's beef so far:
1. Drake to Jay Z: Drizzy calls out Jay Z in an interview with Rolling Stone for referencing art in his music. "It's like Hov can't drop bars these days without at least four art references," Drake says in the article. "I would love to collect [art] at some point, but I think the whole Rap/art world thing is getting kind of corny."


2. Jay Z to Drake: During his verse on Jay Electronica song 'We Made It (Remix),' Jay used the opportunity to fire back at who he calls "Mrs Drizzy" rapping: "Sorry Mrs. Drizzy for so much art talk / Silly me, rappin' 'bout s**t that I really bought — while these rappers rap about guns that they ain't shot — and a bunch of other silly s**t that they ain't got."
3. Drake to Jay Z: In an interview whilst hosting a basketball game between the Brooklyn Nets, who Jay Z once owned a percentage of, and his home town team the Toronto Raptors, who he has recently been named a Global Ambassador for, Drake said Jay Z was "somewhere eating a fondue plate."
The latest development is the comment Jay Z made (above) in new DJ Khaled song.