JAY-Z Claims People Who Call His Lyrics Anti-Semitic Are Hypocritical
22 August 2017, 12:22 | Updated: 22 August 2017, 12:23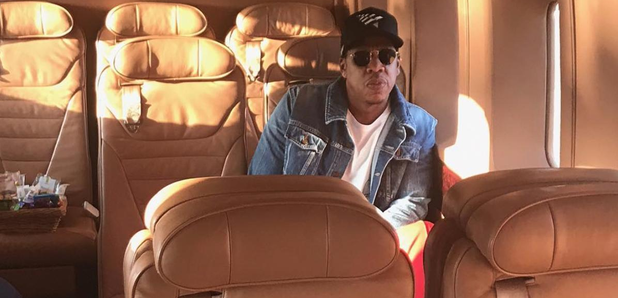 JAY has hit back.
JAY-Z has finally responded to critics of his apparent anti-Semitic lyrics on new album '4:44'.
The 47-year-old rapper spoke about the controversial topic during a very rare interview, on Hip-Hop podcast Rap Radar.
On new song 'The Story Of O.J.', he raps: "You ever wonder why Jewish people own all the property in America? This how they did it."
However JAY-Z has labelled critics of the lyric as hypocrites.
"It's hard for me to take that serious because I've exaggerated every Black image in the world," he said.
"And if… even you, as a Jewish community, if you don't have a problem with the exaggerations of the guy eating watermelon, and all of the things that was happening… if you don't have a problem with that, and that's the only line you pick out, then you are being a hypocrite."
"It was exaggeration. Of course I know Jewish people don't own all the property in the world. I mean, I own things! [laughs] It was an exaggeration, much like that racist cartoon."
"The Story of O.J." and its video addressed black stereotypes, and the lyric referring to Jewish people was "exaggeration" as well. "Context is everything," he says. "In the context of the song, I'm trying say, you guys did it right!"
During the lengthy interview, JAY-Z also spoke on his highly-publicised feud with Kanye West.
The rapper revealed that Kanye had "crossed the line" by mentioning his family on stage.
Meanwhile, the New York rapper also spoke about his infamous elevator incident with Solange, as well as his "money phone" lyric that has stirred many responses from the Hip-Hop community.