The Real Reason Behind JAY-Z & Kanye West Feud Revealed In Explosive Channel 4 Documentary Tonight
31 July 2017, 10:44 | Updated: 31 July 2017, 10:50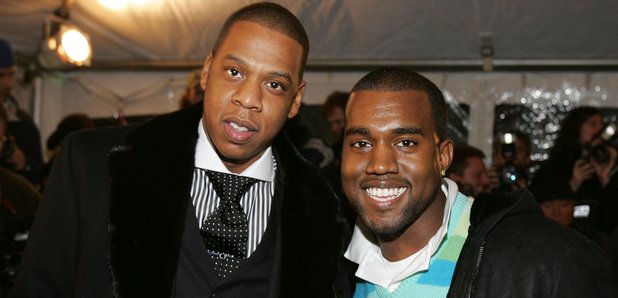 Everything is explored...
Kanye West and JAY-Z's 'epic rivalry' has been dissected in an explosive new documentary airing on Channel 4 tonight (31st July).
The one-off TV special will document the rise and fall of the Hip-Hop pair's famous friendship and features unseen footage, exclusive interviews and home videos.
'Public Enemies: JAY-Z v Kanye' appears to suggest that the root of Kanye West and JAY-Z's issues stem from Kim Kardashian.
Kanye married the reality star in 2014 and according to his friend GLC, the high-profile relationship changed him.
"The guy that I see now, that's not the guy that we knew back then, that's not the same person," he said.
"It does really seem like Jay-Z and Beyonce have distanced themselves from Kanye since he's been together with Kim," added writer Julianne Escobedo Shepherd.
Interestingly, the first public cracks in their friendship appeared after Kim Kardashian was infamously robbed at gunpoint in Paris.
Yeezy launched into a huge 17-minute rant on his 2014 Saint Pablo tour in Sacramento, asking JAY-Z not to send "killers" after him.
Coodie Simmons, Filmmaker and friend of Kanye said: "I was watching it and then just I don't even and right in the middle of it I started praying for him because something's not right and sure enough he went to hospital after that."
Kanye was later admitted to hospital following a mental breakdown.
However despite their issues, the pair could still reunite in the future, according to the documentary.
"They're stronger together, they're more powerful together, when they come together and make magic, I think if anything we as a hip hop community need them to be together," said professor and writer MK Asante.
Channel 4's new documentary 'Public Enemies: JAY-Z v Kanye' will air on tonight (Monday 31st July) at 10pm.