Nas Brings Out Jay Z For Historic Coachella Festival 2014 Performance
13 April 2014, 11:35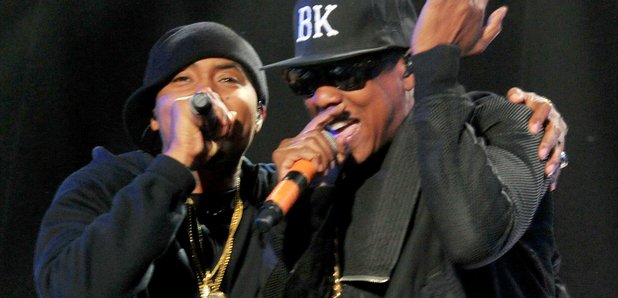 Finally!
Not content with Pharrell's all-star performance on the Saturday (12th April) at this year's Coachella Festival, Nas tooks things to a whole new level when he brought out Jay Z during his set in Los Angeles.
Nine years might have passed by since the two heavyweight rappers ended their feud, but it was a still a historic moment as Jay Z rapped 'Dead Presidents II' shoulder to shoulder with Nas.
The surprise performance came towards the end of Nas' set at Coachella, which had seen him perform the whole of 'Illmatic' in its entirety to celebrate the album's 20th anniversary.
Here's how it went down from the crowd.
History.
(Warning: this video contains strong language that some people may find offensive.)
It was a busy Saturday at Coachella, with Pharrell performing alongside a host of big names and Beyonce also surprised fans during her sister Solange's performance.