Jay Z Reveals The "Most Beautiful Thing" Blue Ivy Has Ever Told Him
5 April 2018, 10:45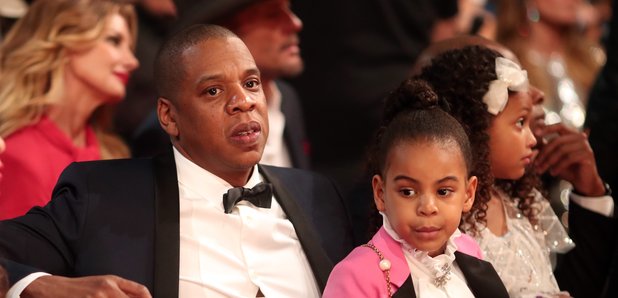 This is adorable.
Jay Z has opened up on his relationship with his 6-year-old daughter, Blue Ivy Carter.
During a snippet of his hotly-anticipated interview with David Letterman, the 'Family Feud' rapper revealed the "most beautiful thing" his firstborn with Beyoncé recently said to him.
Jay recalled the poignant moment which occurred during a recent school run after the hitmaker struggled to hustle his daughter into the car.
"I told her to get in the car the other day because she was asking a thousand questions and we had to leave for school," he recounted to Letterman.
"We're driving and then I just hear a little voice...'Dad,'" he continued mimicking Blue's voice, "'I didn't like when you told me to get in the car the way you told me. It hurt my feelings.'"
"I was like, 'That's the most beautiful thing you've ever said to me,'" Jay confessed. Watch the clip below.
It may be Jay and Bey's anniversary but we know Blue Ivy runs the show. pic.twitter.com/7HtTYD8OxW

— Netflix US (@netflix) 4 April 2018
Blue is proving herself to be quite the star in her own right - she famously stopped her parents from clapping during a hilarious moment at the Grammy Awards earlier this year.
The youngster recently bid thousands of dollars on artwork during a charity auction alongside Bey and Jay, shortly after stealing the show at the NBA All Star Game with the 'Lemonade' songstress.
Meanwhile, Beyoncé and Jay Z recently celebrated their 10th wedding anniversary. The couple are set to headline their upcoming 'On The Run II' tour this summer.