Jay Z Claims He Can Make Harry Styles 'The Biggest Artist In The World Within A Year'
4 January 2016, 11:06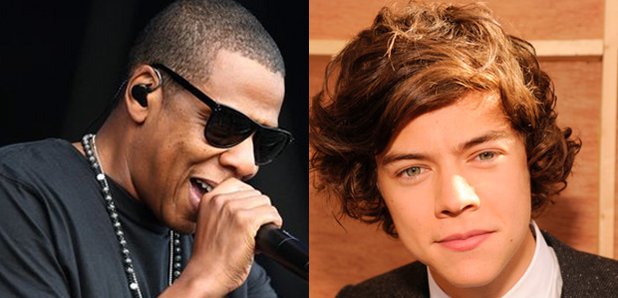 The rapper wants to work with the pop singer following One Direction's hiatus.
Jay Z has offered to help One Direction member Harry Styles elevate his career as a credible solo artist.
"Harry doesn't need any help with exposure, everybody in the world knows who he is," he told the Daily Star Sunday.
"But he does need to make the transition from being part of a group to becoming an individual artist.
"I can get him working with the bigger artists, the biggest producers – and have him as the biggest artist in the world within a year."
He also expressed a desire to work alongside Simon Cowell.
"I would love to sign Harry. Simon is going to want to carry on working with him, of course. But we could do a joint venture – we both have big qualities we can bring to the table."
Jay Z has famously mentored big names in the past including Rihanna, Kanye West and Shakira.
One Direction have been on a hiatus since their farewell performance on The X Factor on 13th December.