Jay Z Leaves Interview After Being Questioned About Donald Trump - WATCH
26 January 2017, 12:43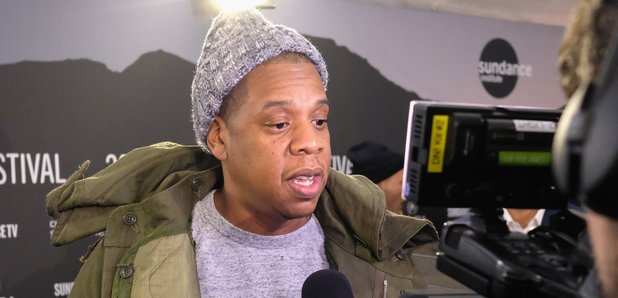 The rapper was not impressed.
Jay Z cut a recent interview short after refusing to answer questions on Donald Trump.
The rapper was attending the 2017 Sundance Film Festival to promote his upcoming docuseries 'Time: The Kalief Browder Story' which he excectivily-produced with famous film producer Harvey Weinstein.
During his appearance, Jay was answering from reporters about the project when one particular interviewer appeared to take things a step too far.
In an attempt to shift the focus onto a more political subject, the reporter asked Jay about his views on Donald Trump.
Watch what happened below:
Don't ask Jay Z no questions about Donald Trump pic.twitter.com/GbOY5Ne88F

— DJ Akademiks (@IamAkademiks) January 26, 2017
"Not going to answer that," replied Jay abruptly, before turning his head to the side.
Weinstein quickly stepped in to end the Q&A session whilst defending his fellow producer.
Before the incident, Jay was happily answering questions on his initial meeting with the film's inspiration, Kalief Browder.
Browder spent three years in notoriously tough prison Rikers Island for a crime he was never charged with after he couldn't make the $10,000 bail.
Jay spoke about his encounter with Browder before he sadly committed suicide due to depression and mental anxiety he faced after his release.
The docuseries is set to air later this year.