Jay Z And Kanye West Reunite Watch The Throne, Perform 'Drunk In Love' Remix
13 March 2014, 10:09 | Updated: 19 March 2014, 15:50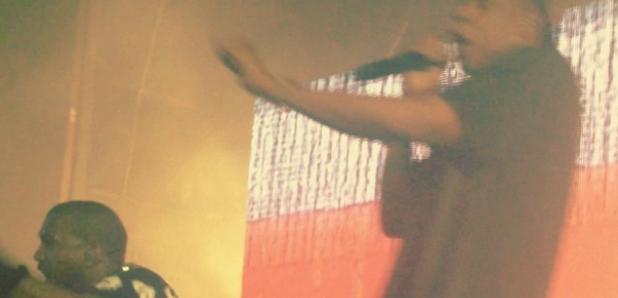 Watch Kanye West and Jay Z perform 'No Church For The Wild,' 'Otis' and 'Drunk In Love (Remix)' at the South By South West Festival.
Last night (Wednesday 12th March) Jay Z and Kanye West hooked up for the first time since wrapping up their 2012 'Watch The Throne' tour to perform at the South By Southwest festival in Austin, Texas.
The rappers emerged on the stage on top of two large boxes and the crowd went wild as they performed some of their most loved hits from the 'Watch The Throne' tour including 'No Child In The Wild' and 'Otis.' Kanye, who wore a leather kilt, also performed his 2007 single 'Stronger,' and recent remix of Jay Z and Beyonce's 'Drunk In Love.'
Catch some of their performance below: (Warning: some of this songs contain strong language that some people may find offensive.)
'No Church In The Wild'
'Otis'
'Drunk In Love (Kanye West Remix)'
'Stronger'
Jay Z landed in the US fresh from joining Beyonce during her UK Mrs Carter World Tour, where he performed 'Drunk In Love' alongside her for a string of concerts at the O2 Aerna. Watch their performance here.