Here's How Twitter Reacted To The Kanye "Diss" In 'Kill Jay Z'
30 June 2017, 16:36 | Updated: 30 June 2017, 16:41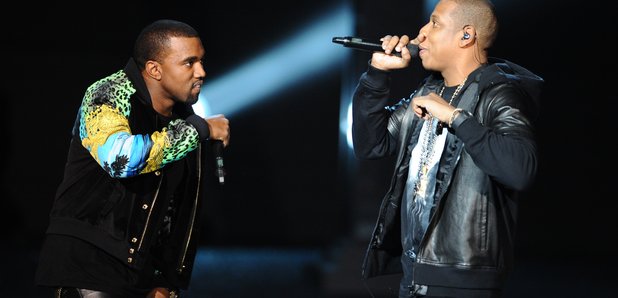 Jay dropped '4:44' today, and the lines aimed at Kanye West on 'Kill Jay Z' provoked a BIG reaction.
The internet has been rife with speculation about what Jay-Z might address on his new album.
Most of the rumours were focused on whether he would address the rumours that he cheated on Beyonce (he does). But Jay also had some words for Yeezy:
"But you ain't a Saint, this ain't KumbaYe
But you got hurt because you did cool by 'Ye
You gave him 20 million without blinkin'
He gave you 20 minutes on stage, fuck was he thinkin'?
"Fuck wrong with everybody?" is what you sayin'
But if everybody's crazy, you're the one that's in sane"
The lyrics refer to The Life Of Pablo. Jay Z is said to have paid Kanye $20 million to have the album as a Tidal exclusive for two months.
A few months later, on the tour supporting the album, Kanye ranted at Jay-Z and Beyonce on stage, accusing them of conspiring against him. Shortly after he was admitted to hospital.
Twitter hasn't been short of takes on Jay's verse:
jay z beefing with kanye on the first got damn track got me feeling like pic.twitter.com/x1SnO3cosY

— Gon' be a no from me (@PushaStee) June 30, 2017
Jay Z dissing Kanye is like you're role model telling you that you aren't making them proud. This is deep.

— iNevitable Perks (@nev_perks) June 30, 2017
Being a Kanye fan while listening to kill Jay Z cuz it's a bop pic.twitter.com/y29Jl2td0U

— ⚡️JayPablo23⚡️ (@Jai_z_23) June 30, 2017
Jay Z really brought back 2001. OMG 'Kill Jay-Z" is giving me takeover vibes pic.twitter.com/Hjx4HyjZkO

— Nicki G.O.A.T (@NickiGOAT) June 30, 2017
Some took Kanye's side:
So Kanye kept his album exclusive to Tidal for 2 moths, Jay Z the owner is exclusive for a week... and ppl wonder why Ye was mad at Jay

— Chanye (@traptomcruise20) June 29, 2017
Some see it all as part of the game:
Bey:Jay Z cheated on me "Lemonade"
Jay Z:Admitted he cheated "4:44"
Jay Z:Diss Kanye & Kim "4:44"
Yall dont get its strategies 4 album sales pic.twitter.com/R7q3qYNOX8

— IG: MrCocofficial (@MrCocoOfficial) June 30, 2017
Jay also touches on his alledged cheating on Beyonce and his devotion to his children on the confessional album.
To help a few things up he told an American radio station exactly what the meaning is behind each song. Find out here.