Jay Z Claps Back At Beyonce Critic With Damn Daniel Reference In New Song
1 June 2016, 10:26 | Updated: 1 June 2016, 10:51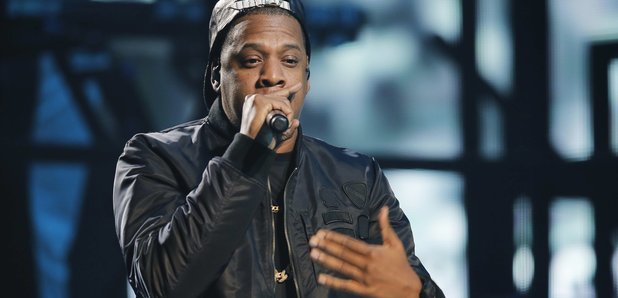 Hov has hit back.
Fresh from his new verse on Fat Joe and Remy Ma's 'All The Way Up', Jay Z is back with another feature on Pusha T's menacing new single 'Drug Dealers Anonymous'.
The New York rapper has mocked conservative pundit Tomi Lahren, who recently called out Beyonce and "her drug dealer husband", with a reference to the viral 'Damn Daniel' video.
"14-year drug dealer and still counting, who deserves the medal of freedom is my accountant," raps Hov.
"He been hula hooping through loop holes, working around s**t, IRS should've had the townhouses surrounded."
He adds: "Life made me ambidextrous Countin' with my right, whipping' white with my left wrist,"
"Daaaaaaaamn Daniel, FBI keep bringing them all white vans through."
He also makes a reference to a line on Beyonce's 'Lemonade' album.
"I'm a course of miracles with this sh*t/nothing real can be threatened, nothing unreal exists," he raps, which ties back to a lyric on Queen Bey's new song 'All Night', where she sings "On nothing real can be threatened."
The full track is currently a TIDAL exclusive. Listen to it here.
After getting two new Jay Z verses in a week, Twitter understandably went crazy.
Jay-Z destroyed "drug dealers anonymous" That Damn Daniel bar was

— Davon (@Davon366) June 1, 2016
Jay hit em with the uber line and the damn Daniel line in the same song... Man oh man

— Junior O (@junechi45) June 1, 2016
"damn Daniel, FBI keep bringing them all white vans through"


Jay Z needs to relax

— jack (@jacksaldana) June 1, 2016
Pusha & Jay Z just delivered a reminder of the type of lyricism I love

— Loudmouth Melvin (@loudmouthmelvin) June 1, 2016
Jay z ate this track lol

— C.H.R.I.S.H.A.W.N (@Cee_Marley__) June 1, 2016
Meanwhile Jay Z is also reportedly featured on a new song alongside DJ Khaled and Future.
The track will appear on Khaled's new album 'Major Key'.