Jay Z Drops Trailer Ahead Of New Album Out This Week
29 June 2017, 09:45 | Updated: 30 June 2017, 12:23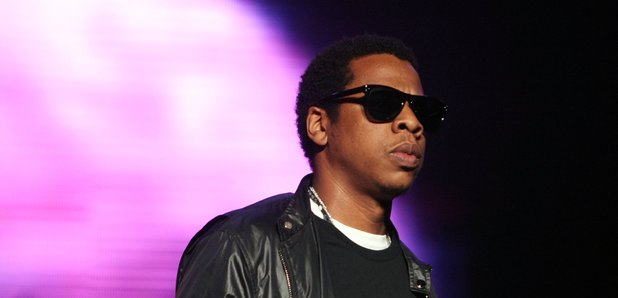 '4:44' is due out on Friday and there's a video to get you hyped!
UPDATE - 29/06/17
Two more videos linked with Jay-Z's '4:44' release this Friday have dropped.
The first features Mahershala Ali boxing training with what we're guessing is a snippet of one of the tracks off the album playing. Jay seems to be taking an introspective angle with the lyrics too.
4:44 x @S_C_ x 6/30 https://t.co/SBhq2FZlUE #TIDALXSprint pic.twitter.com/J0zcwKdUWN

— Geno (@GenoSmith3) June 29, 2017
The second features Lupita Nyong'o in an emotional clip. No Jay raps in this one, but the beat could point to a darker vibe for the album.
4:44 x @S_C_ x 6/30 https://t.co/mM3hBjHr84 #TIDALXSprint pic.twitter.com/GcETHwJTSX

— TIDAL (@TIDALHiFi) June 28, 2017
All will be revealed tomorrow...
28/06/17
Tidal, the music streaming service, tweeted the trailer early this morning, along with an official announcement of the title, '4:44', and the release date, 30th June (this Friday!)
.@S_C_'s '4:44' coming 6/30. https://t.co/mM3hBjHr84 #TIDALXSprint pic.twitter.com/0vzCU5TSU5

— TIDAL (@TIDALHiFi) June 28, 2017
The video, titled 'Kill Jay Z', sees a black teen wearing a t-shirt saying 'Stay Black' runs while a track plays featuring police sirens, suggesting that Jay could be taking a more political angle on this new release.
The album title, the rather cryptic '4:44', is thought to represent three key dates in Jay's life; his birthday, December 4, Beyonce's birthday, September 4, and their anniversary, April 4, so it's a very personal choice.
'4:44' is his first album in four years, since 2013's 'Magna Carta… Holy Grail', which received mixed reviews.
Since then Jay's focused more on his business interests, most notably building the Tidal music service that he part owns.
But it seems he's now ready to return to hip-hop, with this new album coming a month after he signed a 10-year, $200 million, touring deal with Live Nation.
Details of what's on the album are scant. Since Beyonce released 'Lemonade' last year, an album which was taken as a story about Jay cheating on her, there's been speculation that he might release an album giving his side. We're not so sure that would be a good move…
One thing that Jay does seem to be following Beyonce on is the visual element. A short film staring Mahershala Ali, Lupita Nyong'o and Danny Glover is expected to accompany the '4:44' album, perhaps similar to how 'Lemonade' was a 'visual album'.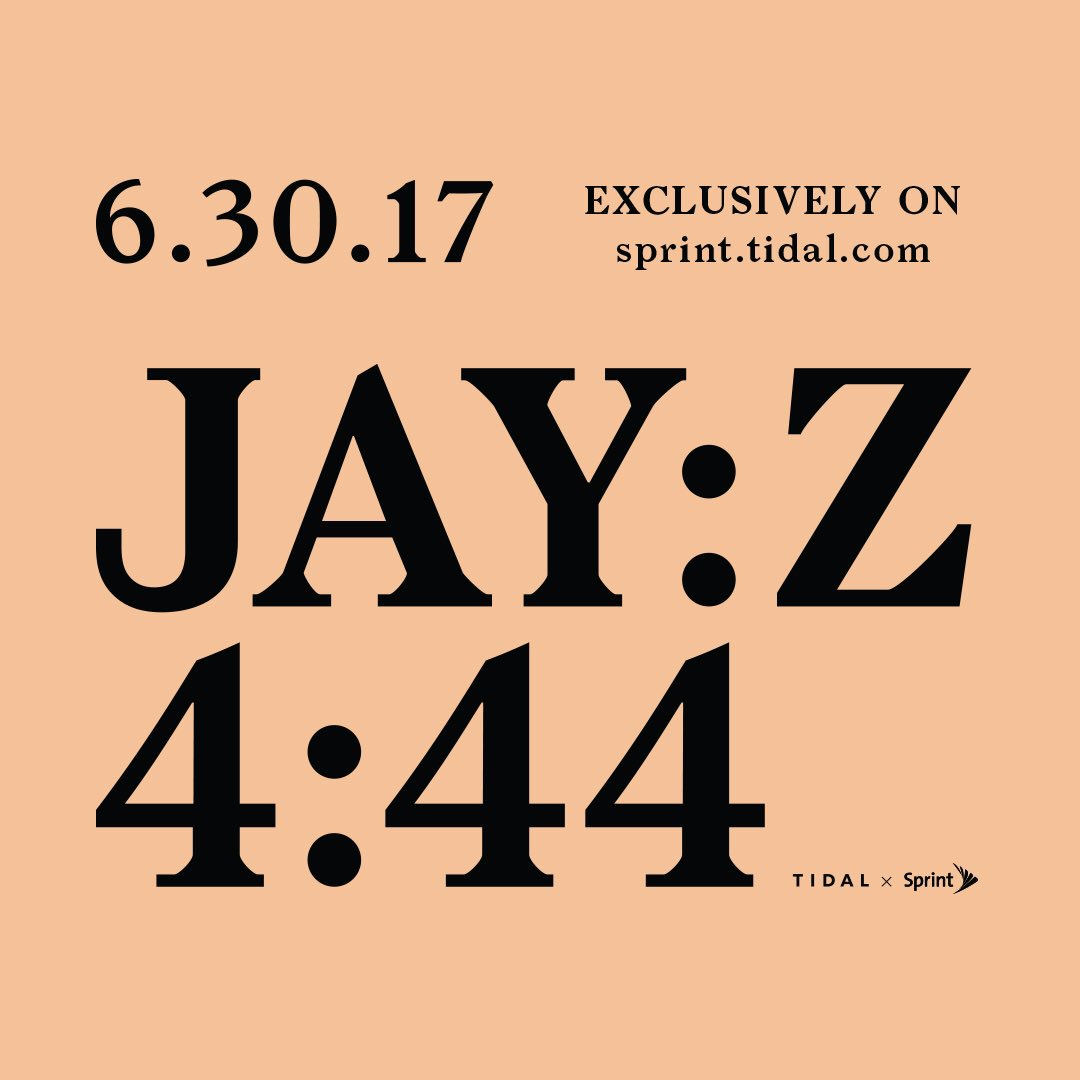 It also seems that Jay's going for a subtle tweak of his name, with a ':' added in on image Tidal tweeted out (above)
It's also speculated that the Jay will avoid using the usual mix of different producers and instead have the legendary No I.D. handle all the beats on the album.
You'll forgive us though for hoping for at least one collab with Kanye to recreate some of that 'Watch The Throne' magic!
Jay's been been getting deep on hip-hop recently though a recently tweeted out the dozens of rappers who've influenced him and he respects:
Thank you to all the people that have inspired me . Rakim KANE KRS chuck cube Jaz Em Andre Nas big PAC cole kendrick chance jayE ..wait,

— Mr. Carter (@S_C_) June 16, 2017
I promise I'm not drunk . Lord Pusha . Carti (Magnolia incredible)ASAP Sean P , Mobb , cudi . Tyler , earl, Snoop!!( almost played myself)

— Mr. Carter (@S_C_) June 16, 2017
Wait . Slick fucking Rick . Pimp C and bun . Wow . I just realized how many fresh people the culture has . Big Sean . Sauce money .

— Mr. Carter (@S_C_) June 16, 2017
Will any of them be on the album? Can Jay get back on top? We'll find out on Friday.
Meanwhile, Jay Z will be headlining V Festival in August - the ONLY place to see him live this summer!
Grab your tickets here.