JAY-Z Admits Cheating On Beyonce, Reveals How They Saved Their Marriage In New Interview
30 November 2017, 08:49 | Updated: 30 November 2017, 08:51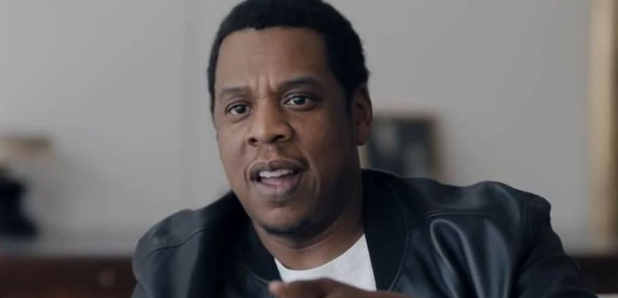 JAY-Z has broken down his marital issues for the first time.
JAY-Z has opened up about cheating on Beyonce in a rare new interview.
The rapper, who is currently on his '4:44' tour across North America, broke down his marital issues among other topics during an in-depth sit down with The New York Times.
During the interview with Dean Banquet, JAY admitted that he previously "shut down emotionally" when it came to his relationship with women and that therapy has helped him to "connect" with people again.
"You have to survive," he said. "So you go into survival mode, and when you go into survival mode, what happens? You shut down all emotions.
"So, even with women, you gonna shut down emotionally, so you can't connect. ... In my case, like, it's deep.
"And then all the things happen from there: infidelity."
Beyonce first broke the news about JAY-Z's rumoured cheating in a her award-winning visual album 'Lemonade'.
The singer claimed that "Becky With The Good Hair" was responsible for cracks in their marriage – sparking wild speculation from fans.
However Beyonce has yet to officially reveal the identity of the mystery woman.
JAY-Z later addressed the situation on his new album '4:44', appearing to repeatedly apologise for his actions on the album's title track.
"If my children knew, I don't even know what I would do," he raps on the introspective single.
"If they don't look at me the same I would probably die of all the shame."
Meanwhile, during the lengthy interview, JAY-Z also confirmed that he and Beyonce are now working on a long-awaited joint album.
We started making music together [...] We still have a lot of that music. And this is what it became.
"There was never a point where it was like, 'I'm making this album.' I was right there the entire time," he said.
"The best place in the hurricane is in the middle of it. The best place is right in the middle of the pain.
"And that's where we were sitting. And it was uncomfortable. And we had a lot of conversations.
"You know, at the end of the day we really have a healthy respect for one another's craft. I think she's amazing."
JAY-Z and Beyonce recently welcomed the birth of their twins Rumi and Sir Carter, who are currently five-months-old.