Will Smith, Jay Z And Calvin Harris Team Up For New Comedy Show 'Higher'
23 January 2014, 10:43 | Updated: 23 January 2014, 10:44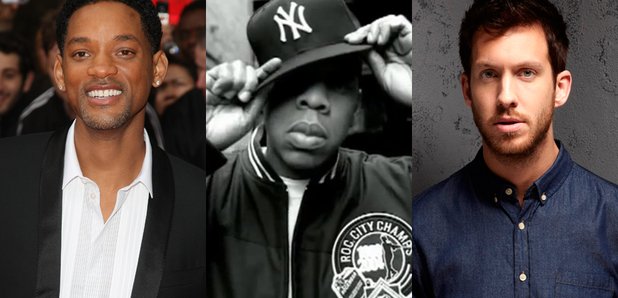 Get your tellys ready, Calvin Harris, Jay Z and Will Smith are amongst the impressive list of names working on a new EDM comedy series.
It's an unlikely threesome, but we're not complaining. Jay Z, Will Smith and Calvin Harris are said to be hooking up to work on a brand new HBO series together entitled 'Higher'.
Here's what we know so far – it will be a comedy series set in the world of EDM consisting of half an hour shows.
'Trainspotting' author Irvine Welsh is writing the series, with fellow Scotsman Calvin Harris who will help to develop the show.
And lastly, Jay Z and Will Smith are among the executive producers of the show.
It's not the first time Smith and Jay have hooked up, the pair are currently working on a feature film entitled 'Annie' set for a December release.
This might be the most exciting thing we've heard all week. Keep your eyes peeled for more information.