Jay Z And Beyonce Perform 'Holy Grail' Together At TIDAL X Concert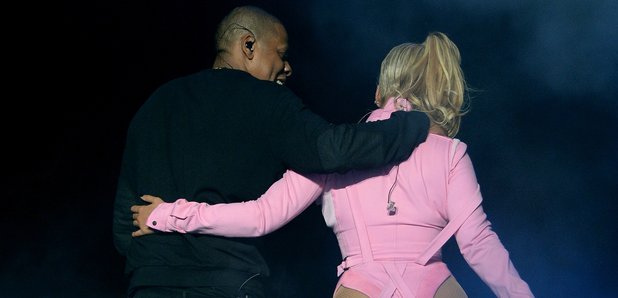 Jay and Bey came together to perform the Magna Carta single.
As well as performing alongside Nicki Minaj, Beyonce joined her husband Jay Z for an epic performance of 'Holy Grail' at the star-studded TIDAL X: 1020 charity concert.
"This is my favourite song to sing with my husband," said Beyonce as she introduced the performance.
Wearing a black fur coat with a pink jumpsuit underneath, she took the lead singing Justin Timberlake's part of the song, before being joined by her husband.
The couple also rocked out to Nirvana's classic 'Smells Like Teen Spirit'.
"Ladies and gentlemen, you are in the presence of greatness!" said Jay Z before kissing his Beyonce as they walked off stage.
Jay Z also performed 'Hello Brookyln' alongside Lil Wayne and finished the event with 'Empire State Of Mind'.
Watch the performance above.